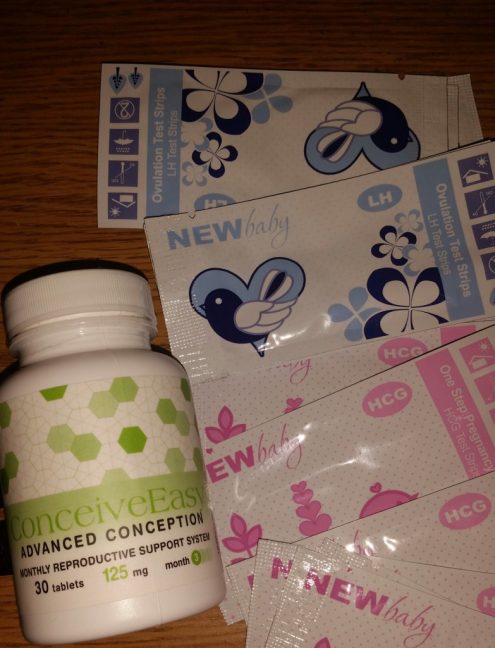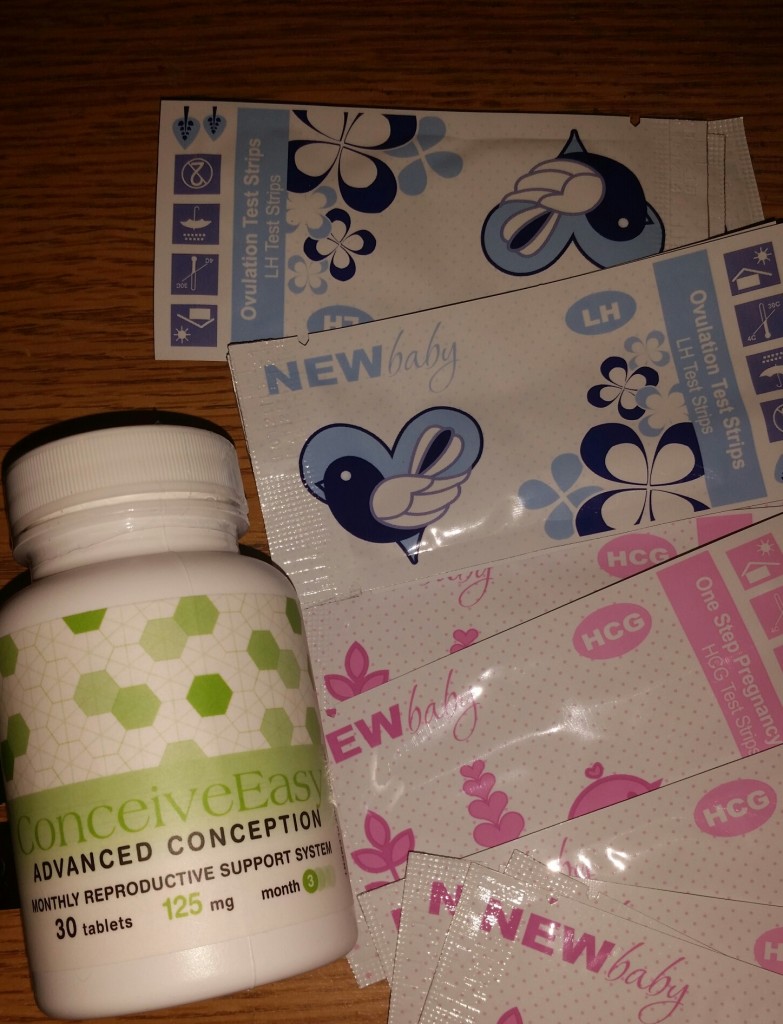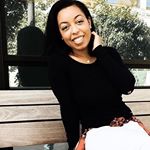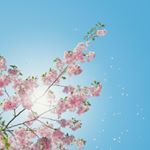 We're expecting!!! Thanks #TTCKit Thinking back to that moment-your positive pregnancy test-that rush of excitement… Did your pregnancy feel real right then? How many tests did you take after you got a positive?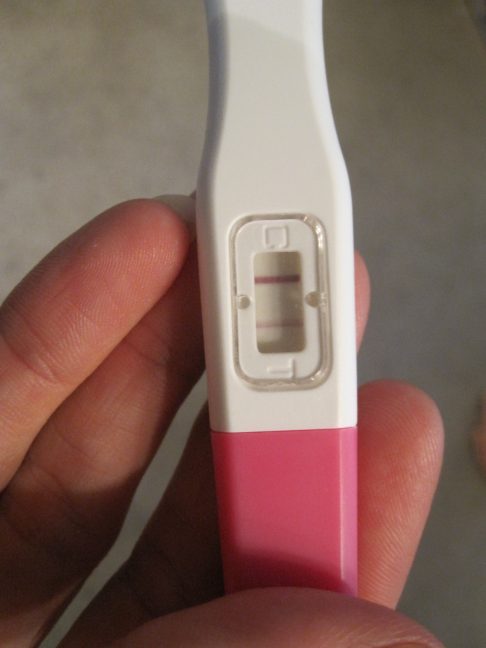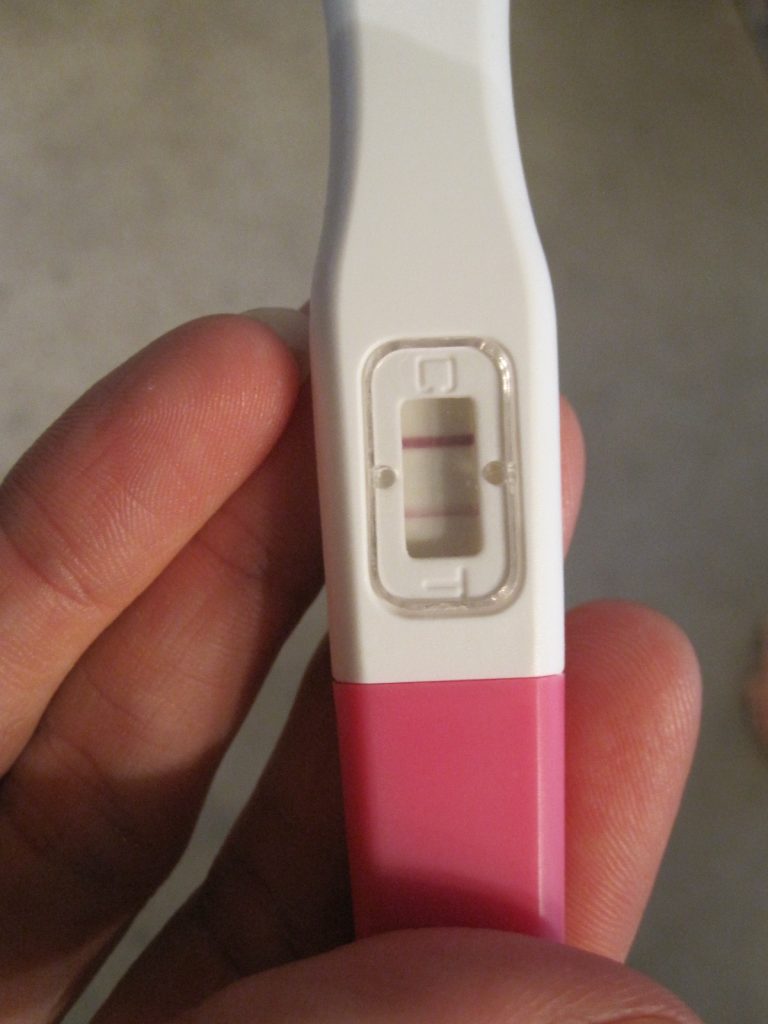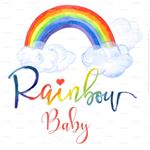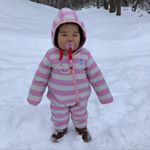 This will be my 2nd pregnancy so I'm feeling excited but scared. But on Sunday we finally got our BFP absolutely delighted… My daughter seems super excited too. Thanks TTC Kit for helping us get pregnant.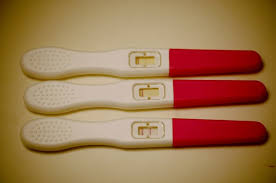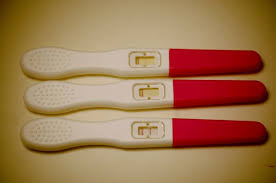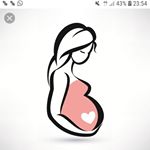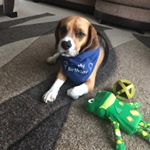 The first double line! I found out I was pregnant at 6 weeks! Couldn't wait for my 12 week scan so I paid and had my early 8 week scan! Seeing my little jellybean for the first time was so exciting!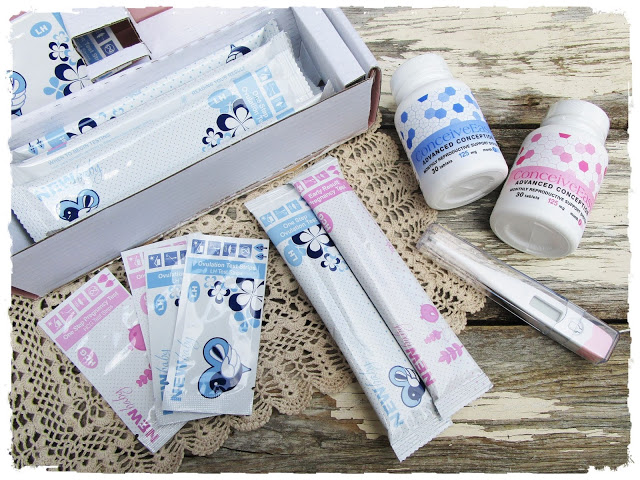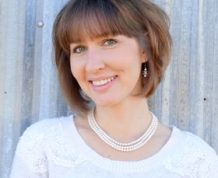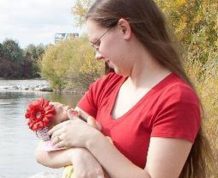 One of our greatest joys in life is our children. We are super excited to announce that we will be adding another child to our family this fall. We were able to conceive quickly and the tests worked well too.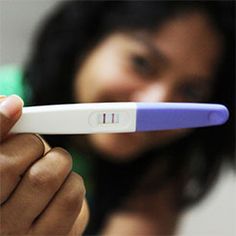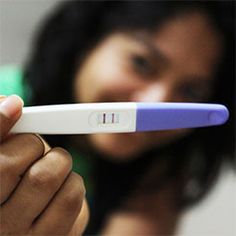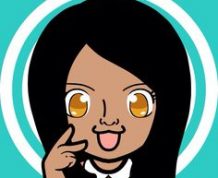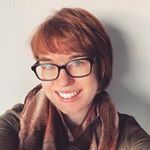 we've been trying for 3 years. took a chance with this and in first month i got pregnant!!! we are now at 22 weeks baby is doing great! baby bean is due mid june 2019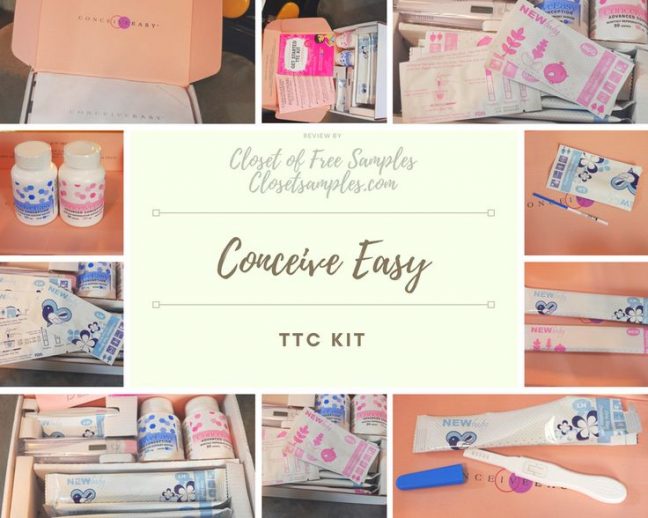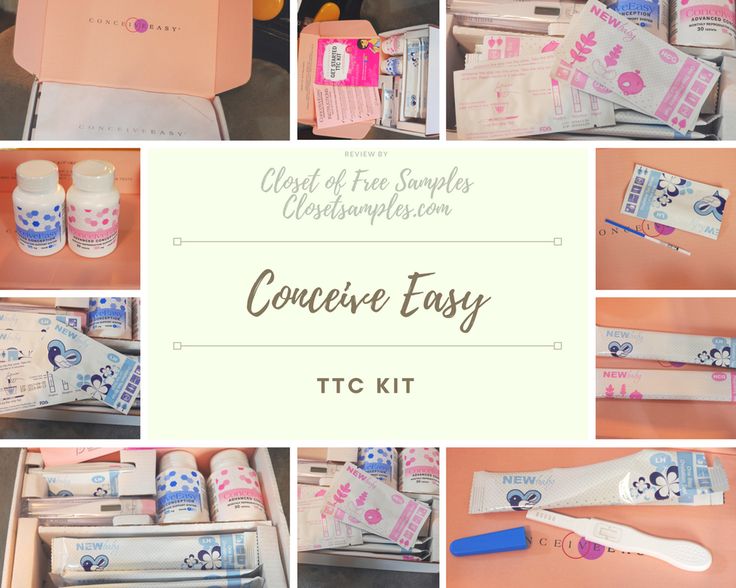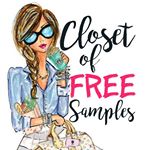 I could tweet about the @TTCKIT all day. Worked for me the first month I started taking them!! Wow! So happy!!!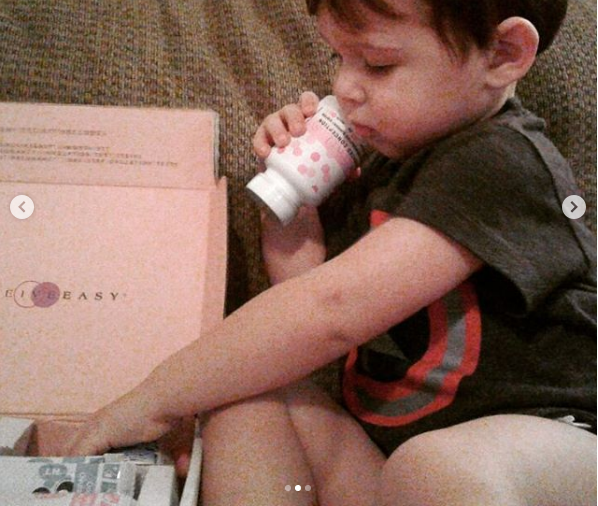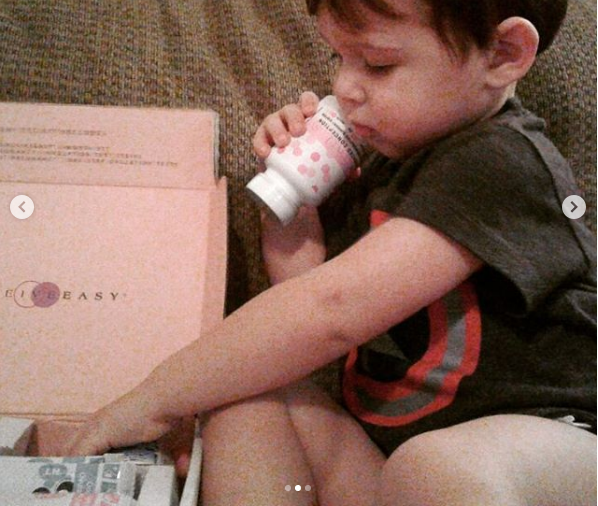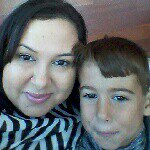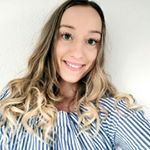 how long did it take you to get pregnant after you started the TTC Kit pills? I just started it 3 weeks ago. Most of the reviews I have seen are 2 months tops! Thank you and congratulations on getting pregnant!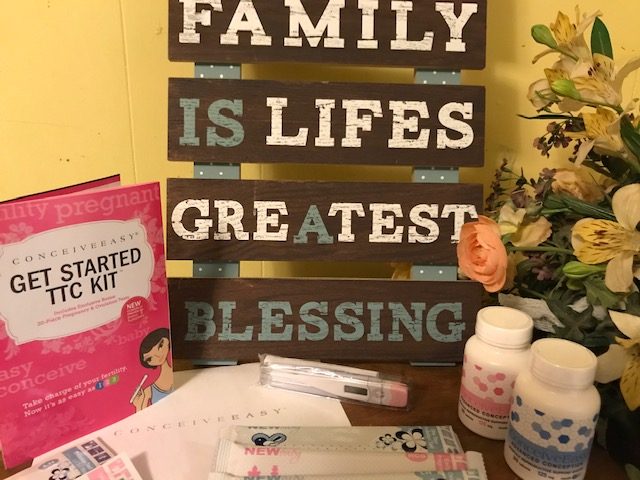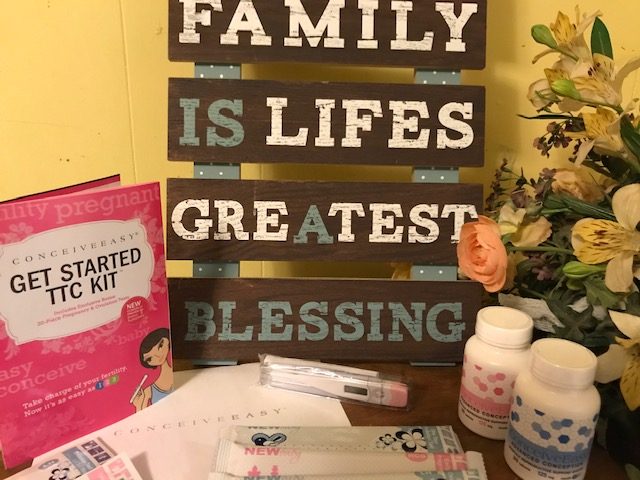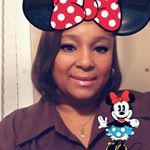 I was just starting on my second bottle from the TTC Kit and was late. So I decided to test and….I'm pregnant!! :-O I have a doctors appointment next Tuesday so pretty excited. I just found out yesterday so I think I am 4 weeks pregnant. Well it's been 4 weeks since my last period so still very early days.
37 weeks - twins!
37 weeks along as I write this. Waiting for the arrival of our twins, thanks to this kit. I don't know if that's what gave us twins or not, but we're so excited. Any time now! We took the TTC Kit supplements for 3 months and then pregnant, with twins. Good luck!
Twins
After 4 months of using the Ttckit (2 boxes) we were pregnant. When I got my positive at 13dpo, it was really dark so I wondered it it was twins. I had really bad morning sickness, so we still wondered twins. Went to the dr for my first ultrasound, so excited to see the heartbeat and then the dr found another heartbeat. My husband and I about fell on the floor in shock. So this stuff def works!
TTC Kit baby
I'm one who rarely writes reviews but always read reviews before buying. I was curious about the TTC Kit after having troubles ttc #2. Seeing so manye positive reviews I figured it wouldn't hurt to try. Well with the help of their opks to help me track my O day I took the pills faithfully for 5 weeks straight. On 11dpo I got my very first faint line. I couldn't believe it, today I'm 6 weeks in.
Ecstatic
I got this kit as I tried ttc for 9 months without success (I am currently 33 yrs old). My gyno wanted to put me on Clomid, but I said no. I want to do this all naturally. After 2 months of using the TTCkit opks and pills, I tested positive! I was estatic! I am now 8 weeks pregnant.
perfect
perfect ! u dont need to pay more at big stores. buy the pills, get all the tests u ever need for free.
Inexpensive
5 for the ovulation tests and the pills... still waiting to rate the pregnancy tests;).
This user received an incentive for writing a review
Just started 🎈
Ok Sooo I instantly Start taking the pills when I got them ! Because I just had got off my mentrustal cycle. Been tracking my ovulation test every day and finally today there was two lines., so Hopefully the Pregnancy tests also have two lines ? Not sure how fast and easy it is but if I'm pregnant next week ,I will be very surprised and happy ? and Satisfied with this product !
Working
I have PCOS so I've always stayed away from OPKs. My cycles are so irregular and they add up so quickly. When I found this kit I couldn't resist because they are so cheap and I got the 20 ovulation tests. I figured they would be worth a try. Boy am I glad that I did. My test showed two days of LH surge and today my bbt spiked so I was able to confirm ovulation. The pills are working and the tests are great. 👍
Happy!
This kit worked perfectly. For the first three months that I tracked ovulation, I just got pale lines. I was a little disappointed, but didn't stop tracking and kept taking the pills faithfully. Three months after stopping birth control pills, finally I received two solid lines of LH surge. So the body needs time to ovulate and regulate hormone levels after stopping bc pills... and now i'm happy to say we just got our positive pregnancy test!!*!*!**!
Skeptical? Works!
I read all the reviews of people saying they got pregnant using this Kit and I was skeptical. But the 2nd month we used this (after trying for almost 2 years), I got pregnant. We've already said if or when we try for another baby, we'd buy this kit again. I would recommend getting 20 ovulation predictor kits (what we did) so you're aware when you ovulate for the best chance.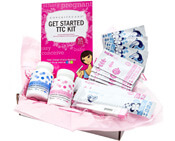 TTC Kit Reviews (4.65/1180)
Review left on Dec 07, 2018
great value
This is a fantastic product and such a great value for the price. The strips are incredibly easy to use, the tests are as good as store-brand and the pills are easy to take. The instructions are easy to follow. I look forward to using this product to help me celebrate the happiest day of my life....with a positive pregnancy result!
Review left on Jun 07, 2016
Pregnant after mc
I read many reviews before I purchased this kit and thought okay it definitely will take couple of months or couple of boxes before we get pregnant. We've been trying for 2+ years with 2 miscarriages, but GUESS WHAT? WE'RE PREGNANT! And this one feels like a strong one!
Review left on Feb 22, 2014
Good deal
Trying to conceive can get so expensive! When I heard about this kit t try for free, I jumped on it. I haven't gotten pregnant yet but hopefully I'll be back to report on that soon! Love it so far.
Review left on Jan 06, 2019
So cute
Great experience......So easy, so fast and the box is soooo cute...love it!
Review left on Jul 15, 2016
Recommend
We've been trying to get pregnant for 5 months. After reading reviews, I decided to try this kit. I used it 1 cycle so far. We didn't get pregnant but I'm sure that we will soon. I have already recommended it to several of my friends, so I would definitely reccommend it to those that are struggling with getting pregnant.
Review left on May 30, 2019
Give it time
I had this and now I'm pregnant you just have to give it time
Review left on Dec 10, 2019
Blessed
I started taking this mid may and by the end of June I was pregnant after trying for 4 years. I've never been this thankful. Now I'm due in March and truly blessed
Review left on Nov 20, 2018
Wait to see
I just started taking it and I don't get sick on it like do with most pills so I like that. We will wait to see if it helps me get pregnant
Review left on Dec 11, 2019
PREGNANT! OMG!
My husband and I have been trying for a baby for 5 looong years. I've done thousands of hours of research. I saw this on Facebook and thought why not. The first month, as expected, my cycle was extra long with spotting in the middle. I understood it was helping lengthen my luteal phase. Month #2 I continued as usual, did my ovulation predictor kits, and also took 500mg of Bromelain for three days after ovulation. Two weeks later... Pregnant for the first time! I've been in complete shock because we've been trying for so long! Went to the doctor this week and heard baby's heartbeat for the first time. Wishing you ladies all the best.
Review left on Jan 13, 2019
Sooo happy!
They work they really work!! We're pregnant!!! Almost finished with my first bottle. We were trying for 3 months using a fertility app. This month I used the entire TTC Kit and I took these pills religiously. I'm so happy!!
Review left on May 10, 2020
So how do you know on ovulation test if it's positive or negative?
Review left on May 09, 2020
TTC
I've been trying to conceive for the past year with no luck. I've read so many positive reviews and the kit was free. I figured before I let the doctors play with my insides, I should just give them a chance and see what happens. Update in a month or two
Review left on May 02, 2020
.
I just received the ttc kit in the mail yesterday. I have an app that says i would be in my fertile week so I took an ovulation test yesterday and today and they were positive. Hoping for a bfp soon!
Review left on May 01, 2020
Try to conceive
Haven't received my kit yet but have been trying to conceive for 2 years. This is my last step before visiting a doctor, so I hope it works!!! Will post a review after using! ??????
Review left on Apr 23, 2020
I'm finally pregnant
I got conceive easy feb I found out I was pregnant today and I'm so excited and thankful my 6 year old is beside herself thanks conceive easy I'm so happy
Review left on Apr 21, 2020
Just got my kit today!!!
Just took my first pill today really hoping this work... my boyfriend does not have any children of his own and we have been trying for a while now and cant seem to get pregnant so I'm hoping this will work!!!!
Review left on Apr 13, 2020
Fingers crossed
I just recieved my kit today and it is beautiful. I like that it has the easy to use OPKs. I am 39 and trying for my first child and I hope it's quick ?. I have a small fibroid but my GYN says it shouldn't interfere. I've been tracking my cycles for years so I think I know when I ovulate so hopefully the OPKs will confirm. I will update if I get my BFP. I pray that I do.
Review left on Mar 09, 2020
I'm On Baby #2
This pills really work and I highly recommend them to anybody trying to conceive. I ordered these pills in 2017 because I've tried for years to get pregnant and never could. Well with in the 1st month of only taking 23pills plus a prenatal vitamin with each pill I got pregnant. Needless to say my son is now 2years old and I decided to have another baby but couldn't get pregnant naturally again. So I started taking the 2month supply which is what I had left over from 2017 and by the time I finished the bottle I was pregnant again which is now baby #2 from these pills plus the prenatal pills and I'm currently 9weeks pregnant. I love these pills. GOOD LUCK To all trying mothers, Never Give Up.
Review left on Feb 03, 2020
Pregnant
I never really had a chance to take it but I found out I was pregnant the day after taking. Pregnancy test work perfectly!
Review left on Jan 20, 2020
Love the kit!
I got my kit today! Love it!