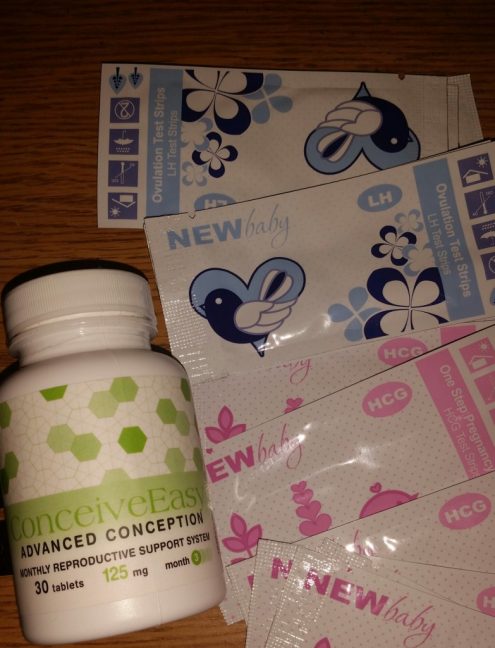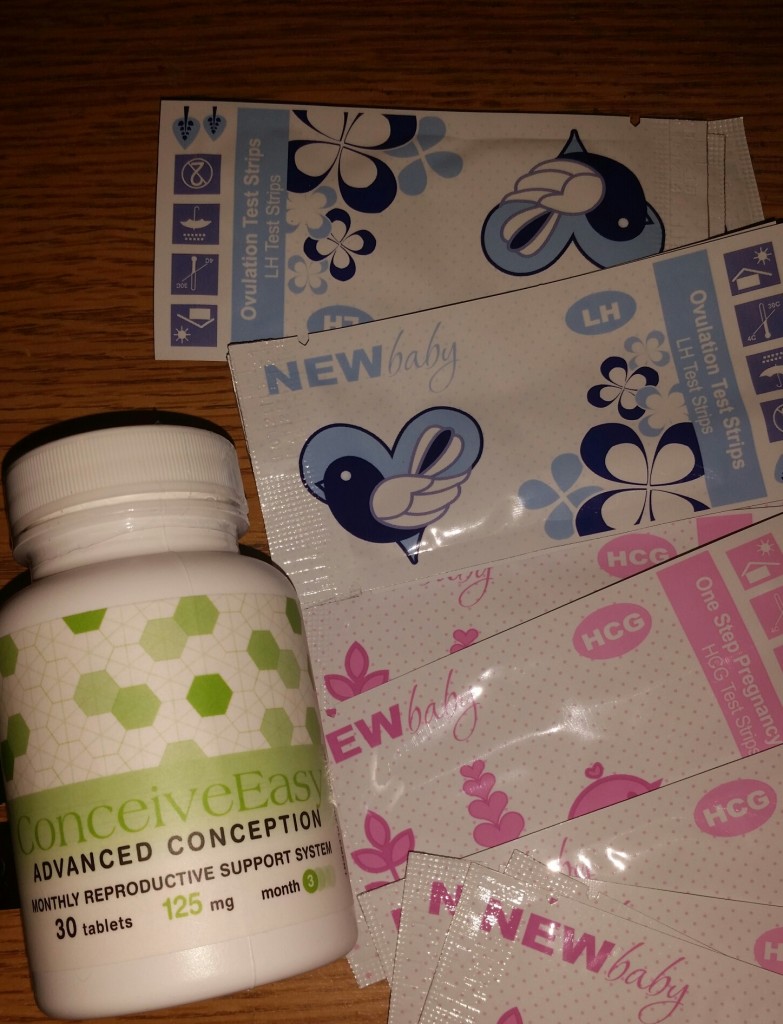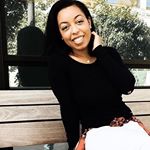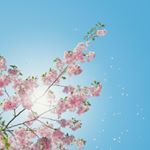 We're expecting!!! Thanks #TTCKit Thinking back to that moment-your positive pregnancy test-that rush of excitement… Did your pregnancy feel real right then? How many tests did you take after you got a positive?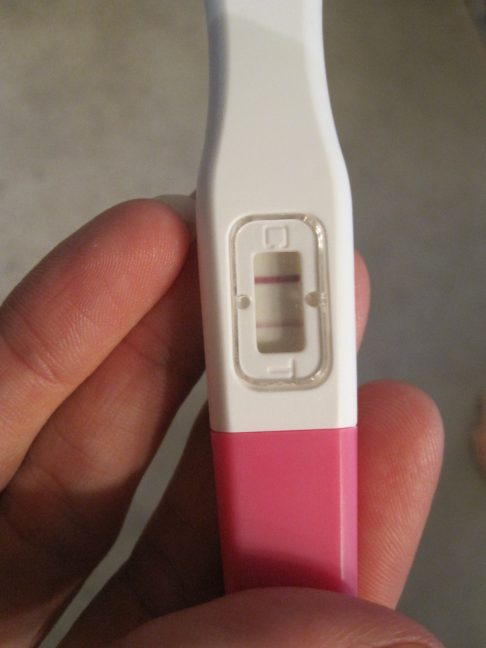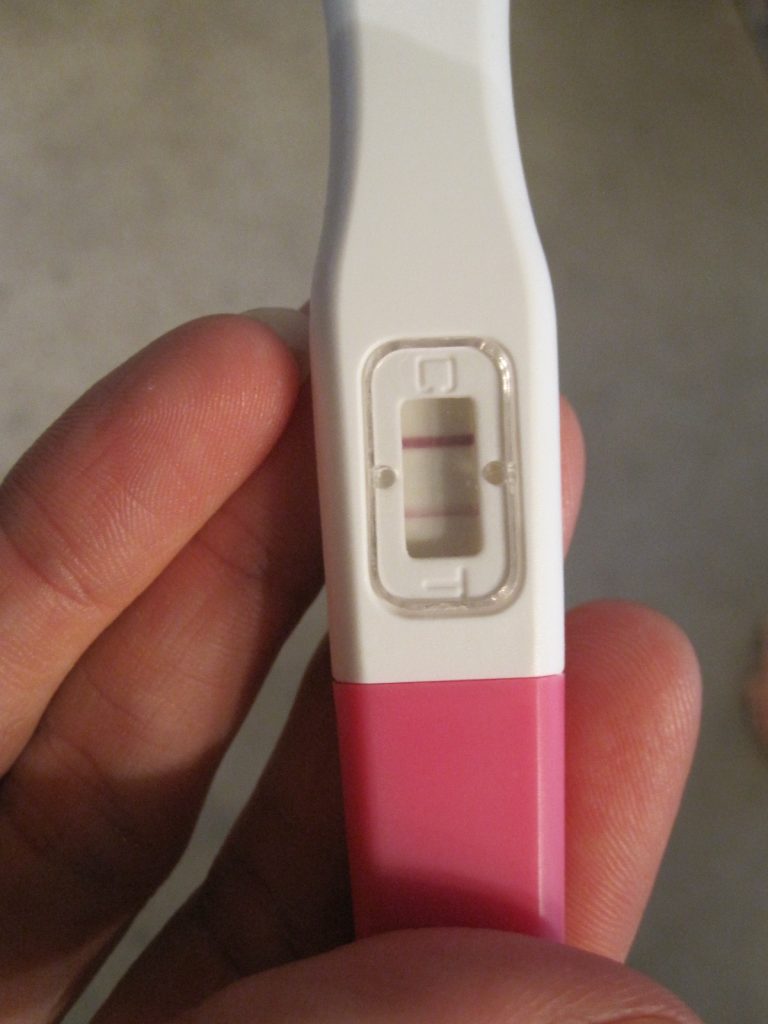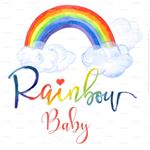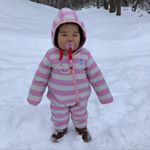 This will be my 2nd pregnancy so I'm feeling excited but scared. But on Sunday we finally got our BFP absolutely delighted… My daughter seems super excited too. Thanks TTC Kit for helping us get pregnant.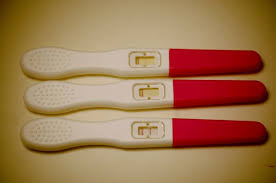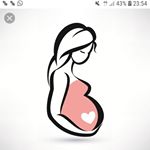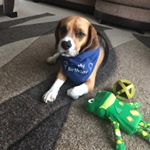 The first double line! I found out I was pregnant at 6 weeks! Couldn't wait for my 12 week scan so I paid and had my early 8 week scan! Seeing my little jellybean for the first time was so exciting!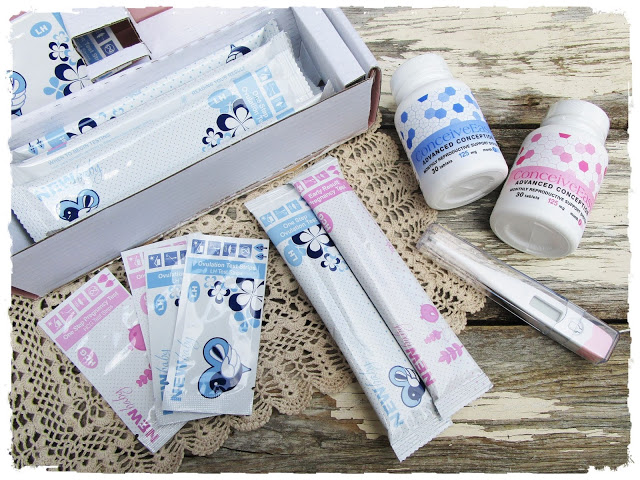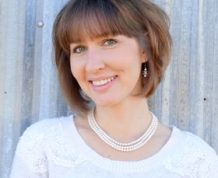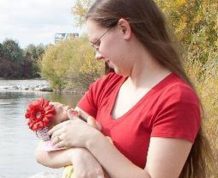 One of our greatest joys in life is our children. We are super excited to announce that we will be adding another child to our family this fall. We were able to conceive quickly and the tests worked well too.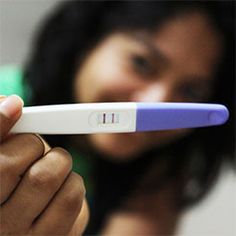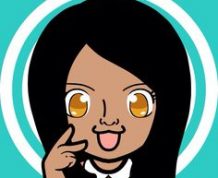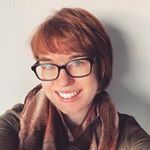 we've been trying for 3 years. took a chance with this and in first month i got pregnant!!! we are now at 22 weeks baby is doing great! baby bean is due mid june 2019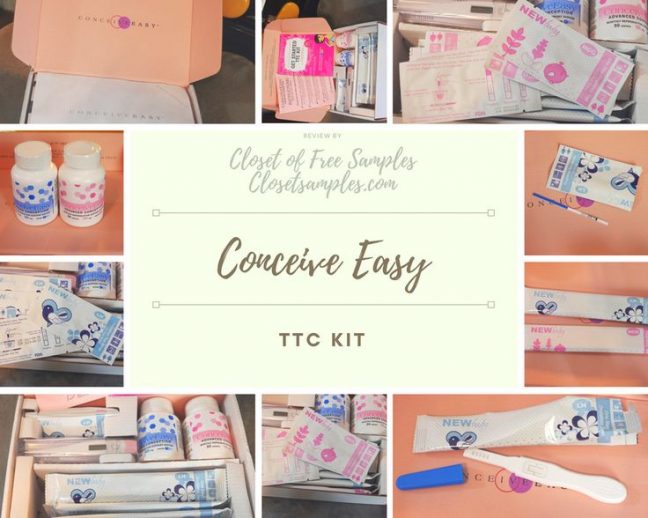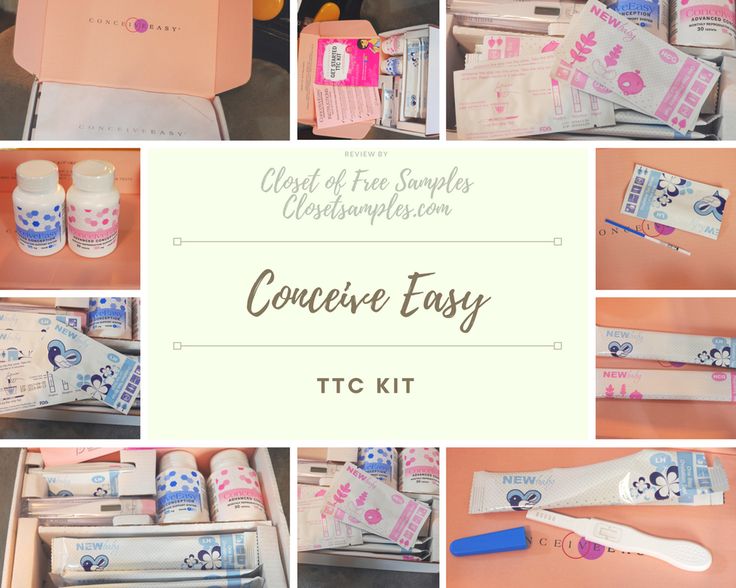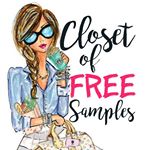 I could tweet about the @TTCKIT all day. Worked for me the first month I started taking them!! Wow! So happy!!!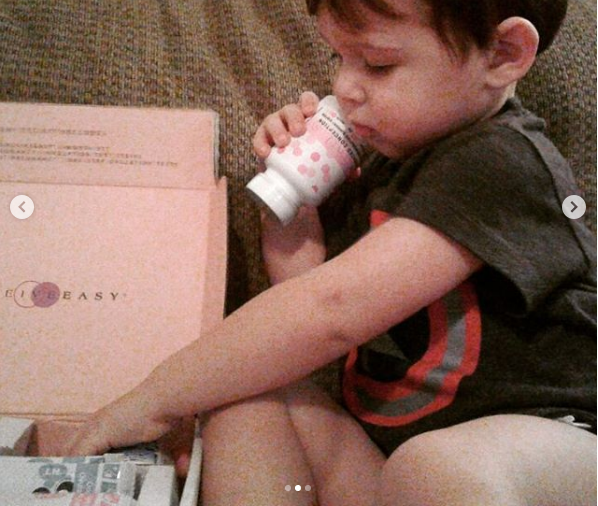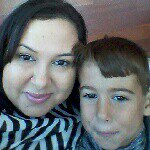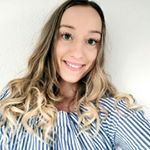 how long did it take you to get pregnant after you started the TTC Kit pills? I just started it 3 weeks ago. Most of the reviews I have seen are 2 months tops! Thank you and congratulations on getting pregnant!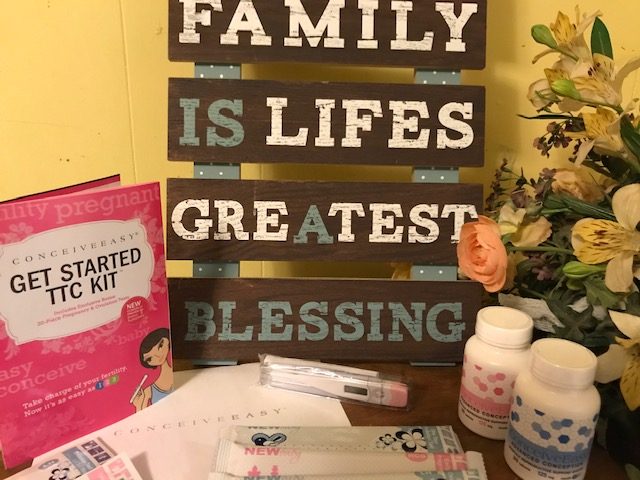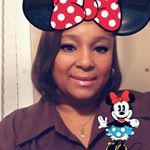 I was just starting on my second bottle from the TTC Kit and was late. So I decided to test and….I'm pregnant!! :-O I have a doctors appointment next Tuesday so pretty excited. I just found out yesterday so I think I am 4 weeks pregnant. Well it's been 4 weeks since my last period so still very early days.
A baby!
I admit it, I bought this for the free bonus tests. I can't resist a freebie. I paid $5.95 and sent back the empty bottles so it was pretty much free. But the real shocker, I still cannot believe I'm writing this... WE ARE PREGNANT.
Pregnant with twins
Was trying for almost a year to get pregnant and bought the kit. Within a month of starting, we got pregnant and now I am 4 months pregnant and guess what? We are having twins!! This stuff works like magic!!!!
Maybe twins?
This is my 7th month ttc. Last month I bought this kit hoping it would help. Started to track my ovulation with the tests. I got a clear result this month later than expected. I definitely recommend!! Especially for the price!!! Update: Just found out I'm pregnant using this kit! Tested three days before my expected period! Dark line! Twins???
Praying for +++
me and my husband been trying for about 4 months. I started month 1 by tracking my cycle using their ovulation predictor kits. I have never got a positive ovulation test until today!!! I started using this supplement about 1 month ago and just starting month 2. We are praying for a positive pregnancy test next!!
Long year
My husband and I have been trying to conceive for a year. He began taking fertility vitamins a few months ago and I started taking these a month and a half ago. While I still had a long cycle, I got my very first positive pregnancy test today!!!! Not sure if it was these pills, but it definitely didn't hurt. So thankful!
Wonderful
This product is wonderful! I like that it has all the important ingredients in one bottle and it's only 1 per day.
Cheap
Cheap and a great product. Got it for 5.95 and emptied the bottles into another container and then returned it never paid another penny
Love this kit and got pregnant!
I'm so so so happy that I got pregnant! This product is the best thing you want to get!
Like it
Instructions are easy to understand. Blue bottle first, pink bottle second. Color coded tests too, pink side = pregnancy, blue side = ovulation. This is definitely the way to go if you're TTC--much cheaper than other options out there.
Def recommend
I used TTC Kit fertility pills for about 6 weeks and I just got my BFP result. These pills also helped to regulate my cycle. I would definitely recommend
Great
Very inexpensive and a great quality. And we are now 7 months pregnant!
Saving money
With the amount of money I was spending on pregnancy tests and ovulation tests from the store was crazy! I was so excited to find this kit when I was searching online for some fertility pills to get me pregnant fast. And it came with 20 free tests. Wow! We are saving so much more money! JHighly recommend!!!!!!!
Tonight?
This is my first cycle off the pill in ten years! So long, that I don't even remember what my regular cycle is like! LOL. The past few days have been absolutely maddening. So I started the pills to help my body and make me regular. I came home on my work break to pee on a stick, yet again, thinking if it's not positive today I am going to lose my mind! Voila! CD 16, finally a positive result. BD'ing tonight!!!!
Recommended to everyone
I have recommended these to everyone. My menstrual cycle is always off and the pills already have regulated it some, just 2 months in. And the opk tests are great to help pinpoint it because online apps don't work at all!
Great for TTC beginners
I found the kit great for people like me who are just starting out TTC and have no clue when they ovulate. My cycle is normally around 28 days. We used to just wing it and timed our baby dancing to cycle day 14. Then this month on CD 10 I started using the ovulation test strips and I was getting negative, negative, negative day after day thinking maybe I don't ovulate or maybe I ovulate super early before I had started testing. So frustrating. Then finally on CD 16 - BAM - I got a positive. So exciting! We are now in the 2ww. If it doesn't work this time we'll try again next month.
great
Working great. Am 2 1/2 months in on the pills. Was skeptical at first because I kept getting negative after negative on the opks (I had just got off the pill) then on cd24 I finally got my +'s! So incredibly late. After 2 months of the pills, I o'ed on cd18. I will try again next month. Working great so far
SO easy
I've just started using this product and I was worried it would be complicated to figure out. In fact it is the opposite. Very easy to use. Start with blue bottle, take one pill per day. Not too big, easy to swallow. Instructions tell you how to use the bbt to take your temp every day. And start using ovulation tests about 10 days after your cycle starts. Pretty easy. Not to mention significantly LESS expensive than anything else out there.
Hoping
Easy to use. Hoping for pregnancy soon.
IT GOT ME PREGNANT!
I GOT PREGNANT IN LESS THAN 2 MONTHS. NO KIDDING. LOVE YOU GUYS. BABY DUST TO ALL!
Better than expected
Works better then I expected. We had been trying for a long time and after using these for less then two months I got pregnant.
Fingers crossed
Good kit. Don't overthink the tests if you've never tried ovulation tests. If your line is lighter than the test line for the LH test, it is not positive. If it is as dark as the test line, you have a positive and can start doing the deed. I finally got my positive OPK today and will go in to the Dr tomorrow for an ultrasound and postcoital test. Fingers doubly triply crossed.
Recommend
It is a very cost effective way to go and it worked for me right on the spot. I think this is a good product to use. Highly recommended
Twins on the way
My wife and I got these tests after trying for 3 months. We tracked EVERYTHING the month we started using this kit - used their opks, took bbt temps, cervical mucus, position, and everything. Not only did we get pregnant that month, but we were blessed with twins too!
Big and pregnant
I took the pills for 2 months (blue and pink bottles) and before we had to buy the next kit, we conceived twin girls (due in 10 weeks!). Not sure if these pills caused twins, but twins don'ty run in my family so mY husband swears its the pills. Whatever it is, I'm thrilled!
Nice
Packaging is so nice and easy to use.
Pregnat
Got pregnant the very first time we used these! Highly recommended!
Great value!
Worked first month trying! Took the blue bottle. Didn't open pink bottle. Ovulation and pregnancy test are very accurate and easy to read and test. I got my first faint line with the pregnancy test at 10dpo/5 days before my expected period! Highly recommend and great value
Satisfied
Great follow up, clear and easy instructions....
so far so good
so far so good.....haven't used anything but about 10 of the pills in the blue bottle and the ovulation part and I used it with some old ovulation tests i had to compare and it was accurate.
Great product!
Very easy to use and clear directions. Would recommend this product.
Love it
Love this product!!!
Good kit
The pregnancy tests came up positive (although the line was very light) as early as 3 weeks pregnant! Great job with the all in one kit!
Great gift
Great deal, great kit. Gifted it to a friend, and she got pregnant before she finished the first kit!
Cheap
I love that this kit includes free tests, so many of them. All the other supps you can buy online or at walmart or target are so pricey and don't come with tests. It's way cheaper in a kit.
Lucky box!
It was my lucky box because I got pregnant using this beautiful pink try to conceive kit! Both ovulation and pregnancy test very very accurate! Thanks God I did not need to use the whole box before I got pregnant... just the blue bottle and 3 pills of the pink one.
Reliable and accurate
Found out I was pregnant using these, so I can personally vouch for their reliability!
BFP+++
After 8 months of TTC and measuring my BBT for 5 months, this kit worked!! We got our BFP the very first month we used it!
Trying hard
My husband have been trying to conceive for 6 months with no luck. I ordered this kit because I thought my O time was off. So far this kit is working well at tracking my ovulation and I was right.... ovulation is happening much earlier than normal for me. Hopefully it helps us get pregnant.
5 stars
Superb product. Very accurate.
Good so far
Fast delivery. Great package. Only reason I didn't put a 5 star is because I'm not sure yet if they work, I haven't had a positive on an ovulation or pregnancy test. I'll keep you posted
Trying to conceive
Husband and I have only been trying to start our family for a few months so I'm new to the get pregnnat game. I suffer from PCOS so I am also on clomid. With that being said, taking this kit I hope will help me get pregnant
All in one kit
I am really excited about this ovulation fertility kit! It seems very easy to use! It's also a great bargain!
Color coded cool
OK I'll admit it, I bought the kit for the free tests. I love free stuff! Once you open the box, it is easy to tell the OPKs from the pregnancy tests as the individual sleeves are color coded. Blue for OPK and pink for pregnancy. The strips themselves are coded the same way and OPKs work great. Since I had the pills, blue & pink also, I tried those too. Halfway thru my pink bottle, I had the chance to try the pink pregnancy strips - and guess what?! WE ARE EXPECTING!
My first review!
I have never written a review even though I compulsively check them before I buy pretty much anything. This kit is an amazing value first of all, and second of all, after one month of testing my ovulation days twice per day, we just for a positive pregnancy test!
Recommend
We had been trying for 6 months to get pregnant, finally I decided it was time to take things more seriously and buy some fertility kit. This kit is great because you get ovulation tests with it. I had been on birth control for 14 years, got off last July. Started the kit to get regular and to give me a boost. 2 months after starting, 3 days before my missed period I got a positive result! I kept checking and watched the line get darker. We couldn't be happier with this product, I would definitely recommend.
Twice happy!
Couldn't get pregnant for 6 months then I bought this kit and tried the next month. Pregnant next month after starting. Second baby - bought it again and got pregnant the first try. This kit is a lifesaver
What a deal!
What a deal! This fertility kit is easy to use... I definitely would recommend it.
Good
Kit seems great so far. I've used it 1 1/2 months. There have been no false positives on the pregnancy tests and the ovulation tests do seem to work with detecting LH, it coincided with bbt drop mid month. Bbt thermometer works well - just liek the expensive ones at Walmart. The pills are easy to take, just once a day and I feel they are helping my cycle. The price is good. Just beware, you may use up all the pregnancy tests in the 2 wk wait if you are impatient because they are on hand.
Great kit
Great kit. We will be ordering more as we continue to try.
Saves money
Great deal for the price. It works great! I even got a positive test! Be patient, they take awhile to show results. Great for women who are trying to get pregnant, these will save you money.
Fast!
Fast delivery - got it 2 days after I ordered ! ! Wow ! !
Love the kit
I love this kit! My husband and I have been trying to get pregnant for months, with no success. We had a miscarriage in July, so finally January we decided to buy this kit. I ordered this kit and here I am 2 months later, 5 weeks pregnant!!! It was hard for me to get pregnant, but I definitely couldn't have done it without this kit!
Five stars
Very easy to use. I hope I can get pregnant soon
easy to use
This kit is easy to use and affordable. I have irregular ovulation and can now keep track without spending big bucks every month. Free tests with the pills, can't beat it
Helped after implanon
So happy with this fertile kit so far. Got my implanon out 4 months ago and still no period but my doc says that I can still ovulate without having a period so my hubs and I started TTC. With all the great reviews I bought this kit and after 2 months I finally got my period and regular.
Preggers!
I only needed one OPK and one HCG test from this kit to get a positive! Paid 5.95 returned the empty bottles and preggers!
WORk great
2nd time I have used this kit. Works great. My lucky charm!
So close
This works!! We are trying for our first child and we are close
My faint line
I bought this kit on a friend's reco. I started the pills right away. Tested with the hcg strips 9 dpo after I had what I know now was implantation bleeding, and got a positive faint line 12 dpo. This kit really works! Faint line is still a positive!
Great product
Work great and perfect for anyone trying to get pregnant. If you get the ovulation tests (I highly recommend you do - who needs 20 pregnant tests!?!) once you get a positive I recommend testing every 12 hours til you get a negative. This way you know how long to baby dance.
6w4d
I used this kit for 1 month and got pregnant! I was TTC baby #2 and using all sorts of phone apps to calculate ovulation. Turns out I was way off and the tests I got in the Kit helped me realize that. I ovulated on CD11, and got a super early positive 12 days past ovulation. I confirmed it using a ClearBlue test the next morning at 13DPO. Thank you, TTCKit!!! Can't wait to announce the news soon!
Good for testing
I'm TTC with PCOS and like test at least twice a day... crazy I know. I know I'm not the only one - LOL! The dye is not that dark as other brands but it's dark enough to see the results. And the pills have been great so far. I'm on my 3rd month on these pills and I've really started to notice a difference. Only time will tell.
Love these
Love these and so easy to use! Hope to be pregnant in the next couple of months!
13 weeks in
I bought this whole kit and it turned out that I was already pregnant, so I only needed the one test. Wooops! But I was able to return the bottles, kept all the pregnancy tests as I love testing as I worry so much about miscarrying and I'm now 13 weeks in now, so feeling totally safe. Yay!
opks work great
Got the 20 opks - never can have enough. Got a positive on cd 14. Hoping for good news soon!
Value
This kit is an awesome value for your money, 9.95 to try it out. The tests and strips are really easy to read as well! I would def buy this kit again
would recommend
I absolutely love the Kit. I'm on cycle day 9 and already getting faint lines on my opks. This is my first cycle using opks and I knew I ovulated way earlier then my tracker apps were telling me! This really helped me clear things up! Now to continue finishing up Month 2 bottle, hope to be pregnant soon!
Easy
Great customer service. Easy to use.
positive test!
only took me four months to get pregnant using these! they are very sensitive and i was able to test positive two days before my missed period.
worth it
for what I paid they worked great for me super happy with them!
Overjoyed!
I'm in shock, overjoyed, and over the moon happy!!!! This was my first month using the TTC Kit and it worked!! I've been ttc for 16 months already and I finally got my BFP today. Thank you so much! I am jumping fo r joy!
Would order again
Easy to use, seem to be working so far. Excellent customer service. Can ask them all sorts of fertility questions. I would order again in a heartbeat
Pills work
I really want to give 5 stars because I can't say that it doesn't work. My cycles are more regular and all and I did get 2 days of dark lines on the OPKs, but they are SO HARD to read!!! I'll keep trying as the tests are freebies anyway and the pills work!
Really works!
Wow this thing really works!!!! My husband and I had been trying for 5 months. I finally got this kit and I was pregnant on the first month!! So happy that it happened so quickly for us. My only regret is that I wish I'd purchased the kit sooner.
Good
So far this sticks have been saying the truth! I have been using this Kit for about 2 months, BDing faithfully during O. Hoping to find success this month
These work amazing!
These work amazing! I used these to conceive my daughter with! Bought more now that were trying for another!
Great buy!
What a great kit! For any couple TTC - you quickly find that it can get expensive and fast! This kit was such a great deal and the free test kits were fantastic. Great buy!
Five stars!
You cannot beat this value when trying to conceive. You get 10 ovulation tests, 10 pregnancy tests, a BBT thermometer, and TWO bottles of supplement. Super value. The test are the same that sell individually at drug stores for like $13 a piece. Highly recommend. Worth every penny.
Fertility boost
Great product with really nice pink packaging. Hormones have started to balance out with only 2 weeks of use. I would recommend this product to anyone needing a little fertility boost
Muy bien
Muy bien. Me gusta mucho!
Very happy
Much more affordable than the products you find in the drug stores. The hcg tested positive 3 days before my expected period. I didn't think it would work that early, but I was too anxious to wait. I'm very happy with this purchase for price.
Good for my PCOS
I highly recommend this for anyone with PCOS.
Worth it
I only just started but I have found the whole kit super easy to use. OPKS showed the line nice and dark. My only criticism is that the instructions said the ovulation line will always be as dark as the test line, however, mine was slightly lighter. Maybe that's just me. Who knows, but I think these are worth a purchase.
Hoping for baby
We have been undergoing fertility treatments and are required to track ovulation. I bought the TTC kit as it was recommended by the fertility clinic. The opks allow me to follow my LH surge closely, they turn very dark when you surge it's unmistakable. Also the HCG strips work very well I used them to monitor the trigger shots I was getting. I've been taking the pills to help boost my fertility alongside the shots. As for a BFP we do not have one yet but I can say I have not gotten any false positives, evap lines or ink smears.
20 tests!
I chose 10/10. The blue packages are the ovulation tests. The pink packages are the pregnancy tests which will notify earlier on before your period will - that you are expecting a baby. It is hard when trying for a baby without the ovulation tests and having no luck, I am happy that I now know my fertile days. The pills so far have helped my cycle get regular. Crossing my fingers!
Good
Just started my wife on these so I don't have much yet to say. Love the fact the pills are gluten free!
Trying for baby
We thought of having a baby this year and I started to take folic acid. Then I got this kit. My husband comes home only on weekends from his job. So we needed to be fertile on command. This is my first pregnancy and I haven't tried any ovulation test strips before. So after 3 months I opened my first ovulation strip after 14 days of my period and when the days are going it started to give darker line. Then on the expected day of my period, I took pregnancy test strip came with this. I was surprised to see the very light test line. This is our first try. The test line became darker and darker. After few days we went to see a doctor and she confirmed I am pregnant. Thanks TTC Kit!!!!
Free!
You really can't beat the price of these. Free, free, free! TTC Kit works, easy to use and afforable. Awesome!
Good tests
Got a + OPK a day and a half before strong temp shift so it is definitely accurate. . . Have not got a + HCG test but I'm sure it won't be to much longer! Love the whole TTC Kit!
great kit
This is my first month tracking and temping my cycle and the tests you get for free work great. They came individually wrapped with instructions. I have gotten a positive and negatives so they seem to work. They came as described and I have not gotten any evap lines. The pills are not too big and don't taste much at all. So far so good, finished blue Month 1 bottle - will try Month 2 next.
easy peasy
Very easy to test. I tested it once a day at 9am everyday and on 17th day, got positive ovulation test. Baby dancing that day, next day to be sure... and 14 days later - we got a BFP!!! Yes!
Baby #3?
This is third time I bought the TTC Kit. Pregnant twice on it, and going for a third time! TTC Kit is my lucky charm. I love how affordable the kit is, works great and more bang for your buck! When your a POAS addict like me, pregnancy and ovulation tests can be so pricey and cost you a ton of money so 20 free tests is amazing! Going for baby #3...... Baby dust!!!!!!!!
Easy to use
This Kit works great, and is an amazing deal. Clear instructions are included in the package, and all the tests are individually wrapped. The lines are very distinct, and you will know whether or not you are seeing one or two lines. I also found it easy to tell if the second line on the ovulation tests was darker or lighter than the control line. The pills are easy to swallow. Hopefully soon I will have two lines on the pregnancy test!
Regular!
Awesome product. I've had an irregular period since 17 and taking these pills for 3 weeks I already feel a difference and I feel my period coming already. Can't wait to keep on taking them.
opks good
I tested twice a day, there was no way I could have missed my surge, the test line got darker and darker until it was the same color as the control line. We just started this month ttc and I'm really glad we got these. Our first was a total surprise, and this showed me I ovulate a lot earlier then I thought! I would have missed the most important time!!!
Good quality
I have used many brands of test strips. I often use more than one brand during the 2ww. Therefore I know which ones are the most sensitive at picking up early pregnancies. These tests have proven to be the most sensitive for me and also the most reliable in quality. With other brands you will often get defective tests, pitted tests, but this brand has been the highest quality. It will be a new staple in my TTC journey.
Light lines
Ovulation tests work well. Pregnancy tests are just ok. Gave accurate results, but were very very light in comparison to other tests on the same day. But then again, the TTCKIT got me preggos!!! Woo-hooo!
Easy to use
Easy to use tests and seems to be acurate. I've tried some of the other brand name opks and this is right in line with them and there free! The pills are good too - Im feeling much more fertile. :)
8w3d
Worked on the first try. Currently 8 weeks 3 days pregnant. :) Would def recommend the kit! Definitely test twice a day like I did because you can easily miss your surge if you test only once a day. BAby dust! :-)
Great price
Very easy to use and great price (I chose 9.95 prio shipping - super fast!). Will purchase again, but hope I don't have to:)
Love, love, love it!
Loved the price, love the amount of tests, love everything about this. I would highly recommend this to anyone TTC. Very awesome product and we received it in no time. Very prompt delivery. Very easy to use and will be ordering this again if need be. Hopefully we will get our BFP this month. Fingers crossed!
Effective
My wife has been taking these for a couple weeks and she thinks it is benefiting her. Pill size is slightly bigger than my wife likes, so she finds it a little bit difficult to swallow these. But she found cutting them in half works well.
Helping with ovarian cysts
I had a problem with ovarian cysts. I had no cycle for 3 months and then I felt a sudden pain - turns out a cyst had ruptured. Super painful and super scary! I got the TTC Kit and started taking the pills right away to help regulate me. So far, so good. I'm 2 months in, my cycles regular, and hoping this might be the month.
TTC for 8 months
Me and my husband have been TTC for 8 months with no luck. :-( I am hoping these will help me get pregnant fast!
good after depo
After being on Depo for 3 years, got my cycle started again!
It works!
If I could give this 6 stars I would. I had a really hard time conceiving and now 18 weeks pregnant!!!~*~*~baby dust*~*~*
Nice blend
Nice blend with vitex and lots of great vitamins and herbs for preparing your body for baby! Seems to be helping to regulate my periods. So much better than taking all the herbs and vitamins separately - love the all in one pill and love all the pregnancy tests and ovulation kits.
I have irregular periods
It arrived quickly and in great condition. I have irregular periods and I don't ovulate like I should. My husband and I have been TTC for almost 2 1/2 years now. So far, this product has already made my cycle regular, so I already consider it a success!
Cycle from 61 to 42 days already
I had irregular cycles before birth control, so I hoped these would help regulate after going off the pill. Couldn't get pregnant being so irregular. I went from cycles lasting 61 days down to 42 days by the first month. Success!
trying it out
good product. as of now no effects. price is great try it free and reviews are positive
2ww
We've been TTC for about a year with no success. I have been gaining some weight over the past year and was concerned that I might be developing PCOS, but our insurance won't cover any sort of fertility testing, so I decided to try to regulate things on my own. I was super excited to find the TTC Kit try it free. First month confirmed ovulation on day 20! I'm still in the 2ww, so I don't know if i've conceived, but it's the first time we've actually had a chance, so I'll take it!
Good so far
Not horse pills and no funny taste. Waiting to see if they work! LOVE all the free pregnancy and ovulation tests. Wow!
15dpo
im 15dpo right now no af so i took a test. 13dpo and 14dpo test was negative. felt crampy and really sleepy this morning. im so nervous right now idk what to do. ill test tomorrow again for sure baby dust to all of u and my god bless u
Friend is pregnant, me next?
I am currently undergoing IVF and I can not tell you how much money I have spent on ovulation and pregnancy tests.... a friend recommended this kit with the free tests. You get so many, and they work perfectly. I have not been lucky yet, but my friend took some and hers showed positive and now she is pregnant .. hope to have that luck soon.
Regulates me
I like what the fertility pills contain, and how they regulate my hormones and help my menstrual cramps. I have not gotten a positive test yet, but i am still hopeful. I currently am dealing with hypothyroidism, I think this Kit will help.
Great for ttc
After years of testing I finally found this Kit - what a money saver! Will order more in the future as needed. Highly recommended if you're TTC or just keeping track of your cycles.
I am loving this product
I am loving this product. My period used to be on a 33-37 day cycle but since using this it I am on a normal 28 day cycle for the.first.time.ever! OMG, I'm so excited. I'm hoping it help get pregnant soon. Can't wait!
super excited!
I'm super excited about the ttc kit! I was taking vitex and inositol separately and it was like 6 pills a day! This is only 1 - awesome!
Tests are good
I like the fact that the ovulation tests (I haven't used the pregnancy tests yet) are individually sealed. The tests are easy to use and they start absorbing the urine much faster than ovulation tests I've used in the past. They also take only a couple of minutes to show results.
Good review
I'm happy this product has more good reviews than bad. I just received my 2 month supply today and I'm excited to try it. I have hypothyroidism and I have been trying to get pregnant for 2 months. Hopefully this helps...
Good product
I bought the kit for my wife. She just finished the blue bottle. She has irregular periods and PCOS. After a week of taking these her period was regular. Now her period is due again but hasn't come. Their pregnancy tests are showing up with a faint line. Could it be positive? How sensitive are their tests? Good luck to all!
TTCKIT is amazing
After trying a couple cycles without testing, my doctor recommended me to buy this kit. I started using them right after my period and it helped me to see that I didn't even ovulate one month. Then the next month, I was able to detect my surge. My lines went from faint to positive in 12 hours, so be sure you are testing more than once a day to catch the surge. The TTCKIT is amazing! I recommend it.
On month 2, I'm late
Regulated my cycle on Month 1. I'm now on month 2 and I'm late... double, triple fingers crossed!!!!!!!!!
Took first pill today
After a miscarriage 17 months ago I took my first pill today... I'm 37 so time is ticking! I'm going to keep praying and see what happens!
Bang for buck
Very accurate and the bonus tests are very convenient. Great bang for your buck!
Could I be pregnant?
Tonight will be my last pill out of my first blue bottle. I'm 3 days late but I got a negative pregnancy test but a positive ovulation test. Could I be pregnant?
Like the ovulation tests
Came on time. I used the ovulation tests and it was easy to use and read. I was using different type and I could not see a clear 2 lines. These are great. I was very happy when I saw the two lines very clear without background.
cut in half
I purchased this product after reading all the rave reviews. I am not big on swallowing pills but i wanted to try it anyway. These are regular tablets in order for me to take them I have to cut them in half. They cut pretty well and it works but it is not easy taking these whole if you have an issue swallowing pills
Good for hormonal levels
This is a great product I'm using to help with my hormonal levels and menstrual cycle. I am not pregnant yet but my cycle is definitely more balanced and my cervical mucus more abundant. I'll update you if I get a PPT.
we're pregnant!!!
First time using ttckit wasn't 100% sure what would happen... but I took ttckit and geritol and.... I'm 5 weeks and 4 days!!! We're pregnant!!!!!
PCOS help
I was recently diagnosed with PCOS. :-( I've had issues with my period for awhile. TTC kit has helped regulate my period. Still not pregnant yet but it has helped bring my period back. Will continue onto the next kit
So far so good
So far so good! I have been diagnosed with PCOS and have irregular cycles. Taking these I got my cycle within 3 weeks of starting and it was regular - not too long, not too heavy. I believe it helped with my cycle so if I don't get pregnant on the 2nd bottle, I'll wait for the next kit. I'm taking it just after breakfast each day.
Going good
i have PCOS so i don't have a period. my period is not back yet but overall i feel better. they do seem to have made me very regular. i will keep testing with their opks and will continue on them for while.
Arrived fast
Haven't used yet but arrived as described!! Thanks!!
Works like charm
Does exactly what is says it is supposed to do. My ovulation time is more regular than ever, and my CM is much creamier (tmi!). I know a positive is just aroudn the corner - i just know it!
Excellent
Excellent kit!! LH strips picked up my surge for 3 consecutive days, and the HCG test showed a BFP on 10dpo. Woot! Woot!
good for pcos
My wife said it's working really good so far - she has pcos
TTC
If you are like me and TTC every month, you need a big Kit like this with 20 pregnancy and ovulation tests! Most of the time you go through 6-9 ovulation tests a cycle. So these are perfect for your journey. TTC People need this kit! And you get it free to try - awesome!
Get them
Can't say enough good about this kit!! Stop second guessing and GET THEM!
Praying for miracle
I have PCOS and wanted to try something natural. So tired of all the meds and doctors visits and going nowhere. Cycle is usually 14 days (!) and nothing made it longer. Since I started the pills in the TTCKIT my cycle first went to 18 days in month 1 then 21 days the next month. I think my body likes this better than metformin. I'm 36 and praying for a miracle, I want a baby so bad!
Perfect blend
Perfect blend for fertility!
11 weeks
I'm not sure if this was the thing that helped us get pregnant after TTC for 1+ yrs... but after 2 months using the Kit we finally got pregnant. I'm now 11 weeks.
Fingers crossed
Just got these. Been trying for over a year. Love the look of the kit. Came fast. We'll see how it goes. Fingers crossed
Honeymoon baby hopeful
So far, this fertility kit has worked great! Not trying to get pregnant YET this month. I have had 3+ years of irregular periods. Some months my periods were 70+ days apart, others 17 days. I'm getting married next month and want to be ready for the honeymoon. According to my calendar, if this kit keeps me regular, we should be ovulating on our honeymoon!!
Buying the next kit!
Awesome product! I ovulated within the first two weeks of using the product! Best for PCOS!