When to Have Sex When Taking Clomid

on Nov 26, 2012

by Alyssia Granger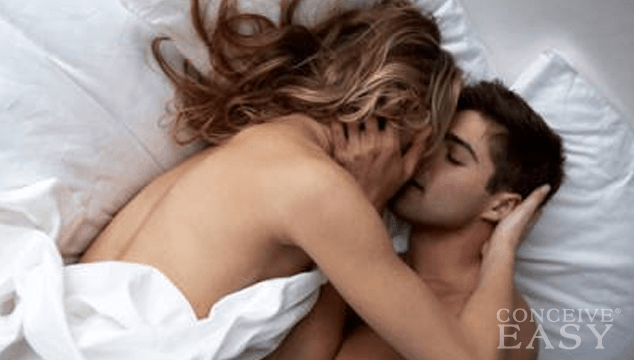 Clomid is the most commonly prescribed fertility drug for women with ovulatory dysfunction. Find out when to have sex when taking Clomid to maximize your conception chances.
Clomid is the most popular and common fertility drug on the market today. It is usually very successful in inducing ovulation in most women and it usually doesn't have many harsh side effects. For this reason, Clomid is usually the first course of treatment for fertility issues. Claim Your 20 Free Pregnancy Tests – Click Here

Timing sex with Clomid
While you are taking Clomid, you will have to have sex on certain days in order to get pregnant. Those days will either be predetermined by your doctor or you might have to figure them out on your own using an over the counter ovulation predictor kit.

When to take Clomid
Most doctors recommend starting Clomid on day five of your period. After that your doctor will most likely recommend getting an over the counter ovulation predictor kit so that you will know when you are ovulating or about to ovulate. When the ovulation predictor kit shows that you are ovulating, or about to ovulate, then you will know when you should have sex. The best time to have sex is probably one to two days before you ovulate, so that the sperm will be there to meet the egg when it is released. Your doctor can tell you what to look for on the ovulation predictor kit to tell when you are getting ready to ovulate. Another general rule of thumb is that ovulation occurs somewhere around five to ten days after you take the last pill.

Having sex every other day
Some doctors suggest that after your period ends, you should have sex every other day or every two days leading up to ovulation. This is so that you will have a steady supply of sperm going to the uterus, making it more likely for you to get pregnant. So, in other words, after you take the last Clomid pill, wait around five days. After the fifth day, begin having sex every other day, and continue that pattern for around a week or so. Of course, these rules are just generalizations, and there is no set in stone rules about when each particular woman should have sex when taking Clomid. Every woman's body is different, and everyone will react differently to Clomid. Your doctor will be able to help you come up with a plan for when to have sex tailored to your particular case!

ConceiveEasy® TTC Kit™ is the most complete fertility system available over the counter. Clinically proven to dramatically increase your chances of conception and help you get pregnant fast from the very first use. And now for a limited time, Try a FREE starter pack today & receive 20 FREE pregnancy tests and a FREE Digital BBT Thermometer!
When to Have Sex When Taking Clomid

,
Alyssia is mom to 2 giggley twin girls, Sophia and Emma, and son Hunter. She's a Southern girl, passionate about photography, travel and her husband Josh.