When Everyone's Pregnant…Except You

on Dec 19, 2012

by Monica Scott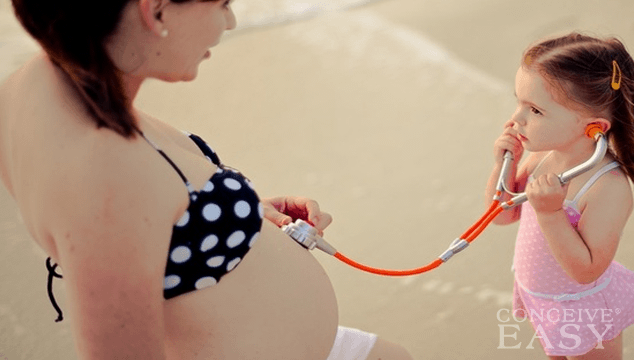 If you're struggling with trying to conceive, it can be difficult to see those around you getting pregnant. Find out how to cope when everyone's pregnant, except you.
For a woman who is trying to conceive and having no luck, one of the very hardest things to deal with, hands down, is other women around her getting pregnant. It may even seem like everyone you know chooses this time in their lives to get pregnant, when you can't. Sometimes it even feels like a slap in the face, like these women are purposely choosing to get pregnant when they know you can't. Many women who have trouble conceiving agree that this is probably the very hardest thing to deal with, sometimes even harder than the fact that you can't get pregnant. So, the question remains, how can you deal with others around you getting pregnant when you can't? Read on to find some tips that can help you cope. Claim Your 20 Free Pregnancy Tests – Click Here

Don't hold it in
This one might surprise you. While it's not necessarily a good idea to unleash all that pent up anger and frustration at a pregnant family member of friend, it's also not a good idea to keep it all inside either. Find an acceptable way to unleash your anger and sadness. Write in a journal, go for a run, even have a good cry every now and then. The important part is to find a way to let your feelings out. Holding your negative feelings inside just gives you a chance to dwell on them, and doesn't serve any purpose. It also makes it more likely that you will eventually explode and let all your anger out on some undeserving pregnant woman, which isn't a good thing either. So don't feel bad about letting yourself feel bad every once in a while.

Step back
If you don't feel comfortable attending all of the baby showers, gender reveal parties, bringing home baby parties, etc, don't go. Simple as that. If the person who invited you is a truly good friend, they will understand. And, if they're not, who cares? Send a gift if you feel like it, but don't subject yourself to pain and being uncomfortable if you are not ready to deal with it. You don't have to feel guilty about this one, you get a free pass!

Find some new friends
You don't necessarily have to leave your old circle of friends behind, but finding other women who are going through the same struggles can really be beneficial to you. Find a Trying To Conceive Support Group online or in your neighborhood. You will quickly find that these women are going through the same things as you, having the same feelings and thoughts. You will have someone to talk to about things that you can't talk to with your pregnant friends and you will see that your feelings are perfectly normal! By joining forces with other women who are trying to conceive, you might even learn new fertility info that you didn't know before!

ConceiveEasy® TTC Kit™ is the most complete fertility system available over the counter. Clinically proven to dramatically increase your chances of conception and help you get pregnant fast from the very first use. And now for a limited time, Try a FREE starter pack today & receive 20 FREE pregnancy tests and a FREE Digital BBT Thermometer!
When Everyone's Pregnant...Except You

,
Ms. Scott joined ConceiveEasy after working in prenatal obstetrical care for two years in a private practice before being promoted to Director of Nursing. She has a strong interest in women's health with an emphasis on promoting fertility awareness.