The information provided by our expert should not constitute a diagnosis of your condition. Always consult a medical practitioner or healthcare provider for a formal diagnosis. By making use of this content, you agree that ConceiveEasy and the expert assume no liability.
Infertility is a lonely struggle, and the unfortunate thing as well is that couples who are struggling with infertility do isolate themselves. That means, they may not share with their friends or family about these struggles because of the unfortunate stigma that is associated with infertility. This makes them feel even more alone. And, they will not want to go to events where there are babies or pregnant women around. Especially if it is a friend's baby shower. But these days, infertility blogs have cropped up everywhere, offering hope, comfort and support for women everywhere. Claim Your 20 Free Pregnancy Tests – Click Here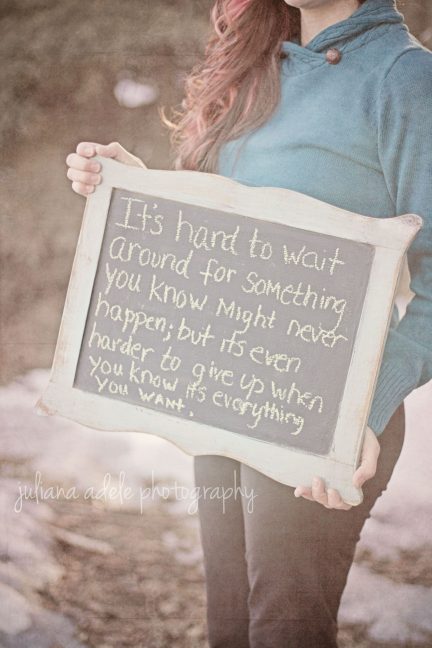 As much as they want to be happy for their friends and family members that are expecting, they can't help but feel jealous and resentful either. It's a true struggle facing infertility, and many fertility clinics do offer therapy so these couples can get the emotional support they need while going through a difficult time.
Women have taken to the Internet to recount their struggles, to offer hope to those likewise suffering, to provide support so others know they are not alone. Infertility blogs are everywhere, and range from heartwarming to funny to poignant, as these brave women recount their troubles for all the world to read. Read on!
Top Infertility Blogs
1. Our Misconception

Our Misconception was established by a couple who faced infertility and wanted to help others who are facing infertility realize that they are not alone. They talk about their journey through growing their families through surrogacy. Husband and wife are both there to share their unique perspectives, which are from a man and a woman suffering from infertility. A truly heartwarming and empowering blog.
2. Amateur Nester

A woman shares her journey on Amateur Nester and happily so, was able to successfully have a daughter with her husband after doing  3 rounds of IVF. Putting her fertility into God's hands, this woman's faith-based blog inspires hope and courage, as she shares plenty of resources for couples who are struggling with infertility. This woman's story will bring tears to your eyes in her steadfast faith that God will provide.
3. Don't Count Your Eggs

Don't Count Your Eggs was established by a woman who has struggled with infertility with her husband for many years. She has tried IVF, IUI, and other methods to try to conceive. She and her husband have been video-documenting their infertility struggles and their journey. They also interview other couples that have faced infertility as well and documented their experiences through IVF, IUI, surrogacy, and finally embryo donation. Their journey will inspire you to never give up.
4. Hope-Filled Focus

Hope-Filled Focus was created by a woman who suffered from infertility for many years, but was successfully able to have 3 children of her own. She embodies the spirit of never giving up and putting her faith in God. This heartwarming blog is meant to inspire couples who are facing infertility as she did and to never give up.
5. Funny Girls of Infertility

The one thing that is different about Funny Girls of Infertility is that it was created by a nurse and an IVF coordinator who have been sharing their own infertility experiences. They want to provide a lot of hope for couples who are struggling with infertility as well. The result is a fantastic blog, and quite inspiring.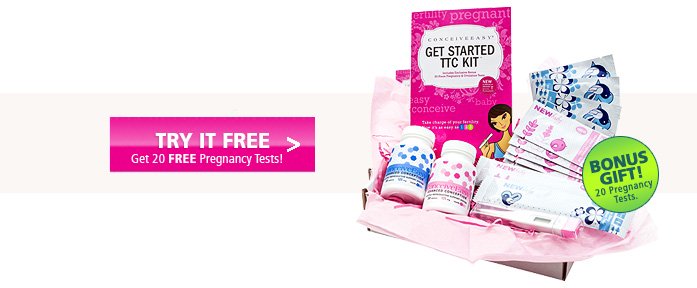 6. The 2 Week Wait

The owner of 2-Week Wait uses her own unique sense of humor to share her infertility journey with others. She does not blog all that often, but when she does, she helps a lot of struggling couples see the light at the end of the dark tunnel. Humor abounds, as she faces her struggles with a smile on her face and light in her heart.
7. INCONCEIVABLE!

The owner of Inconceiveable! went on a break from blogging for a while, but she talks about her struggles with PCOS which is the reason she has struggled with infertility. She also has a preemie and talks about what is it like to raise a child that was a preemie. Despite her absence, her touching story still resounds for so many.
8. Licensed 2 Love

Licensed 2 Love talks about how her family was created through adoption and fertility treatments and has no hesitation with sharing her experiences with both. Although not currently an active blogger, her adoption story and struggles with infertility and having tried IUI to no avail, will touch all readers with hope.  
9. The Lewis Note

A mom established The Lewis Note after heartbreakingly facing multiple miscarriages and facing secondary infertility. She also has fostered other kids, and she talks about adoption as well. This mom has no issues with sharing her experiences and does not sugar coat anything. She has created beautiful watercolor postcards with affirmations to bring joy and hope to all who suffer alongside her.
10. The Dancing Egg

The Dancing Egg was written by a woman who had her kids in her mid-40's. After experiencing a fair dose of infertility, she went through IVF and used donor eggs to start her family. She has one son and is now in her 50's. She talks about her experiences with going through the IVF journey. She is quite candid, and her enjoyable blog is a breath of fresh air.
11. Mrs. Spit

Mrs. Spit was created by a woman who has a very sad story. After battling infertility for years, she did get pregnant and had a preemie in 2010. Tragically, the baby passed away. She has been living childfree since then by choice. She has found peace with it as she shares so candidly on her blog and conveys the message to others who are not successful that you can live peacefully without kids. Not every infertile couple wants to adopt, and that is okay as well. A powerful story.
12. The Next 15000 Days

The woman who penned The Next 15,000 Days also went through various infertility treatments in her attempts to get pregnant. After multiple treatments were not successful, she made the bold decision to stop treatments and to find happiness through other sources. Like Mrs. Spit, she is also living a childfree life and is at peace with it.
Make sure to check them out
These top 12 infertility blogs are definitely great to visit for couples who are facing infertility. This way, they can take a glimpse at other people's lives who have also been through the infertility roller-coaster. It is a challenging journey. But there is hope. There is brightness. There is humor. There is peace.
Many of these bloggers did find success with growing their families through infertility treatments, adoption, and/or surrogacy. However, a handful of them stopped and realized that having kids was not in the cards for them – and were at peace with it.
These bloggers who were not successful with growing their families do not want to discourage others from going through fertility treatments from trying. The message that they are conveying is that they have found peace even though they are childless. They are simply saying that life does not have to end there, and there are other ways to seek happiness
However, if you are facing infertility, you should enjoy these 12 bloggers' stories, and perhaps you can relate to their experiences one way or another. The message here is that you are not alone in your struggles. And, one way or another, things will work out for you.