How Tetracycline Can Affect Male Fertility

on Dec 23, 2012

by Lindsey Zaldivar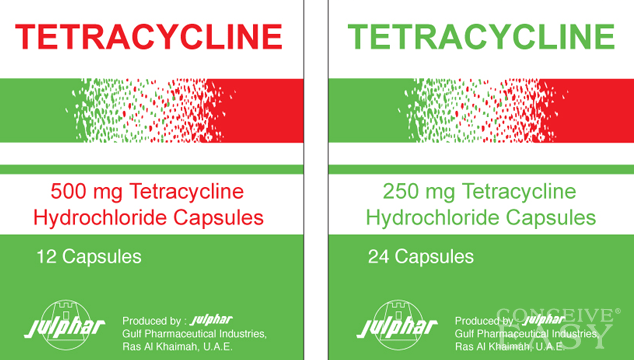 Studies have shown that the antibiotic Tetracycline can sometimes contribute to male infertility. Find out how.
Tetracycline is a common antibiotic that is usually used in the treatment of eye infections, Chlamydia, bacteria related acne, and sometimes in other infections too. While most "regular" antibiotics have no effect on fertility, Tetracycline is the exception. Studies have shown that Tetracycline can sometimes contribute to male infertility. Claim Your 20 Free Pregnancy Tests – Click Here

How tetracycline contributes to infertility
The doctors who conducted the study, done by the University of Nevada, concluded that Tetracycline has a "significant detrimental effect" on male fertility. In some cases, sperm viability was reduced by up to 25%. The effects were apparent even if the antibiotics were only taken for a short period of time. By reducing sperm viability, Tetracycline can contribute to a man's infertility, and in a significant way.

More bad news?
In more surprising news, the doctors conducting the study also noted something else very odd. The test that they did was done on spiders. While the male spiders that were given Tetracycline had significant fertility issues, the doctors also noticed that the next generation of the spiders also had significant fertility issues, even when they weren't treated with the antibiotic. This means that the fertility effects of the antibiotics were genetic. This is huge news, showing that it is possible for negative fertility effects to be passed on to future generations.

What it means
This study is the first of its kind. It suggests that not only can some common antibiotics effect male fertility, but also that the effects of antibiotics can be passed on to further generations. Of course, this kind of testing has not been done on humans yet, and much more research is needed to find out if they will affect us the same way. However, it is definitely something to keep in mind, especially if you find yourself needing antibiotic treatments often.

What should you do?
While doctors and experts aren't really sure yet how Tetracycline will affect humans, it is definitely worth talking to your doctor about. If you are trying to conceive, have your man talk to his doctor about using a more "pregnancy friendly" antibiotic. There are several other antibiotic options that your doctor might think are safer or better for you. As more research is completed on the effects of common antibiotics on fertility, we will know more about how to proceed in the future.

ConceiveEasy® TTC Kit™ is the most complete fertility system available over the counter. Clinically proven to dramatically increase your chances of conception and help you get pregnant fast from the very first use. And now for a limited time, Try a FREE starter pack today & receive 20 FREE pregnancy tests and a FREE Digital BBT Thermometer!
How Tetracycline Can Affect Male Fertility

,
Lindsey lives in Roselle, Illinois with her husband and son Harry. In between keeping up with a busy toddler, she enjoys blogging about parenting, cooking, crafting at The Accidental Wallflower.