Pregnancy After Using Mirena

on Oct 09, 2012

by Brittany Null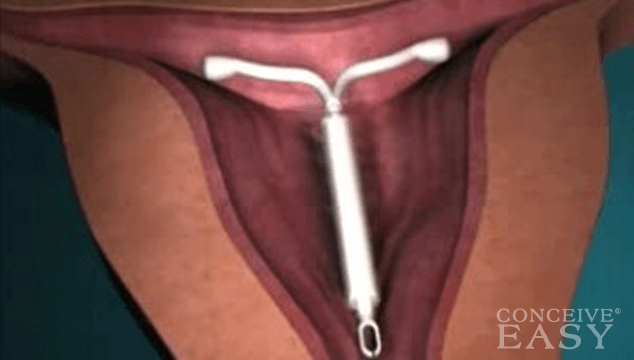 Getting pregnant after Mirena? Find out how long you should expect it to take to get pregnant after Mirena.
Mirena is an IUD that is chosen by many women as a form of birth control. It can be a great choice for a lot of women, since it provides a relatively low maintenance form of birth control that you don't really have to worry about. It is a great choice for women who don't want to have to worry about birth control every day and it is good for up to five years. But, the question is, what happens if you want to get pregnant after Mirena? Claim Your 20 Free Pregnancy Tests – Click Here

Have Mirena removed
If you decide to get pregnant, your doctor will have to remove your Mirena IUD. Once Mirena is removed, the contraceptive effects of it should be immediately gone. The average is that around 80 percent of women that try to become pregnant become pregnant within a year of stopping use of Mirena. Most doctors do recommend that you wait at least one menstrual cycle before trying to get pregnant, just to let your body get back into its natural rhythm.

Mirena is safe to use
The truth is that most women have little to no issues getting pregnant after Mirena. It is probably one of the easiest birth control methods to get pregnant with after it is removed. Actually, a lot of women are surprised at how fast you can get pregnant after your IUD is removed. There is no reason to worry, however, if it takes a few months to get pregnant. Everyone is different, so keep that in mind. What other women experience is not necessarily what you will experience. But, keep in mind that there is no research to show that there is any risk of extended infertility when taking Mirena.

Talk with your doctor
Mirena is a great choice for extended birth control for a lot of women. It is easy to use, and once you have the IUD implanted, there is nothing to have to worry about after that. It can be a wonderful choice for many families. Plus, when you decide that you are ready to have a baby, Mirena is a great choice since you can usually get pregnant very quickly after stopping use. If you are considering contraception, but you know that you want to be a mom in the future, ask your doctor if Mirena is a good choice for you.

ConceiveEasy® TTC Kit™ is the most complete fertility system available over the counter. Clinically proven to dramatically increase your chances of conception and help you get pregnant fast from the very first use. And now for a limited time, Try a FREE starter pack today & receive 20 FREE pregnancy tests and a FREE Digital BBT Thermometer!
Pregnancy After Using Mirena

,
Brittany lives in Kansas City, where she and her husband Austin are the proud parents of a newborn baby girl. You can subscribe to their lively and entertaining YouTube Channel to follow along on their journey.