Can You Have A Period without Ovulating?

on Jan 20, 2013

by Dr. Christine Lee, MD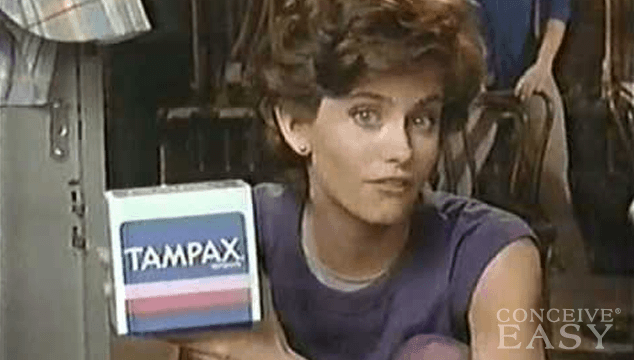 Menstrual periods occur when the egg has not been fertilized after ovulation. But can you have a period without ovulating?
Your period (also known as menstruation) is the bleeding that occurs each month at around twelve to sixteen days after a woman's body releases an egg (also known as ovulation). If the egg gets fertilized when it is released, this is when a pregnancy will occur. If the egg is not fertilized, this is when a woman should get her period. However, this is not always how it happens. Claim Your 20 Free Pregnancy Tests – Click Here

When there is no egg
If a woman's body does not release an egg during her cycle, this is known as an anovulatory cycle. This means that ovulation is not occurring. Technically, if a woman is not ovulating or releasing an egg, she should not have any bleeding at all. However, many times a woman will still experience period-like bleeding during her cycle even though she is not ovulating and her body is not releasing an egg. This bleeding is called anovulatory bleeding and even though it is like a regular menstrual period, it is not the same thing and should not be confused for a normal period.

How do you know?
It can be very difficult to know for sure if you are ovulating or not, especially if you are not tracking and charting your cycles each month. Regular, normal menstrual periods can often be very similar to anovulatory bleeding and sometimes women do not even know the difference. If a woman charts her cycles regularly, however, she should be able to see that she is not ovulating properly. If a woman is not charting her cycles, she might not know that her period is any different than normal. However, sometimes, a woman who is not ovulating might notice that her cycles are different than normal, either heavier or lighter than what she is used to.

Why does anovulatory bleeding occur?
If a woman is not ovulating, it might not make much sense that she is still bleeding. But, there is a reason that it occurs. Estrogen might continue to slowly build up in a woman's body, but still not reach the levels needed for ovulation. The estrogen levels might then begin to drop dramatically. This will cause estrogen withdrawal bleeding, which can sometimes be mistaken for a normal menstrual period. Another reason that anovulatory bleeding might occur is when, slowly over time, the endometrium builds up so much that the uterine lining can not be sustained. This bleeding is more common, and is known as estrogen breakthrough bleeding.

What can you do?
If you think that you have anovulatory bleeding, or just think that you are not ovulating properly, talk with your doctor. Your doctor can help you figure out for sure whether or not you are ovulating, and can help you be sure whether or not you are. If your doctor determines that you are not ovulating, he or she can help you figure out a way to get your body back to normal.

ConceiveEasy® TTC Kit™ is the most complete fertility system available over the counter. Clinically proven to dramatically increase your chances of conception and help you get pregnant fast from the very first use. And now for a limited time, Try a FREE starter pack today & receive 20 FREE pregnancy tests and a FREE Digital BBT Thermometer!
Can You Have A Period without Ovulating?

,
Dr. Christine Lee earned her Ph.D. in Developmental Biology and Master of Science in Biomolecular Organization. Dr. Lee is Lab Director for ConceiveEasy and is board certified as a High Complexity Laboratory Director (HCLD).