Michael Jordan's Shady Sex Instructor Mistress Demands DNA Test

on Apr 06, 2013

by Brittany Null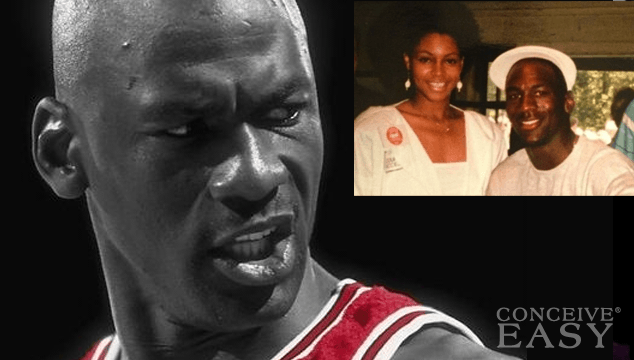 Pamela has been pursuing her lawsuit claiming that Michael Jordan is her 16 year old son's father, but Michael says no way.

We Want DNA
Michael Jordan's former mistress, Pamela Smith recently filed court documents to ask the judge to force the basketball superstar to provide some DNA samples, whether it be blood, skin, hair, saliva, anything in order to help her determine that he is indeed the father of her 16 year old son. Pamela has been pursuing her lawsuit claiming that Michael Jordan is her son's father, but Michael says no way. Claim Your 20 Free Pregnancy Tests – Click Here

The Boy In Question
The boy who Pamela Smith claims is actually Michael Jordan's son is sixteen year old Grant Pierce Jay Jordan "Taj" Reynolds. Reynolds was born back in 1996, when Michael Jordan was still married to his first wife Juanita. (They are now divorced, but have three children together.) In the recently filed court documents, Smith claims that she knows that Jordan is the father because the two had sex nine months before she gave birth to her son, and that is something that she says that Jordan has even admitted himself. Reynolds apparently really believes that the famous basketball star is in fact his dad. He posted a YouTube video back in December, claiming that not only was Michael his father, but that Michael KNEW he was his dad, and that the two had even spoken about it before. Smith says that she never went after Jordan for any financial support or anything while her son was growing up, but now he is the one urging for Jordan to acknowledge him.

Who Is Pamela Smith?
Pamela Smith is the self described "Queen Of Romance," and a certified "Loveologist." She lives in Atlanta, and from her biography (published on her website until recently), she has worked as a boxing "ring girl", an NFL cheerleader, and a model. She has also had a past job selling adult toys. According to all reports, Pamela Smith had no intention of ever filing a paternity suit, until her son, an aspiring hip hop singer, begged her to. Rumor has it that Taj also wants to change his last name to Jordan.

Michael Says…
In the meantime, Michael Jordan and girlfriend Yvette Prieto have recently applied for their marriage licensed and are planning to get married at the end of April. Jordan says that he is 100% NOT THE FATHER, and even claims that paternity for Taj was decided years ago during a previous court battle, but we can't find any evidence of that case. But, is it possible that he really is the father of this boy? Guess we will have to wait to find out. Or not….

Poof! It's Over!
And just like that, as quickly as it began, the paternity suit against Michael Jordan is over. Just over thirty days after the court paperwork was filed, and a little over two weeks after she petitioned the court for Michael's DNA, Pamela Smith abruptly dropped the lawsuit, with no explanation. The lawsuit however, was dropped "without prejudice," which means it could be refiled at a later date. Does this mean the two worked out some sort of a deal or a settlement? Did Miss Smith just simply think that there was no way she could win? We don't know, and as of right now, nobody's talking.

ConceiveEasy® TTC Kit™ is the most complete fertility system available over the counter. Clinically proven to dramatically increase your chances of conception and help you get pregnant fast from the very first use. And now for a limited time, Try a FREE starter pack today & receive 20 FREE pregnancy tests and a FREE Digital BBT Thermometer!
Michael Jordan's Shady Sex Instructor Mistress Demands DNA Test

,
Brittany lives in Kansas City, where she and her husband Austin are the proud parents of a newborn baby girl. You can subscribe to their lively and entertaining YouTube Channel to follow along on their journey.