How to Get Pregnant With Tilted Uterus

on Oct 09, 2012

by Brittany Null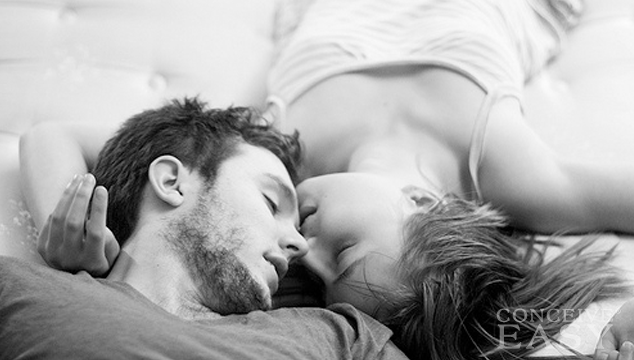 When your uterus is in a tipped position, you may wonder if this affects your chances of getting pregnant. Find out how to get pregnant with a tilted uterus.
The normal position of the uterus is a straight up and down position. Sometimes, though, the uterus is tilted backwards a little bit towards the back of the pelvis. Sometimes it is just a thing that happens during maturation, where the uterus does not move into its proper position. Sometimes it is caused by previous childbirth or a condition such as endometriosis. Most of the time, a woman will not even know that she has a tipped uterus, but sometimes there are a few symptoms such as pain during periods or intercourse, urinary tract problems, or fertility problems. Claim Your 20 Free Pregnancy Tests – Click Here

What are the causes?
A retroverted uterus affects about 20% of all women. It can be caused by any number of fertility problems, like pelvic inflammatory disease, endometriosis or pelvic surgery. It is most commonly seen in women who have borne children already or who may be older. Some of these things are already barriers to getting pregnant in and of themselves, like PID, endometriosis and advanced maternal age. So you may be experiencing infertility, but it is not solely dependent upon the position of your uterus.

What can my doctor do?
Infertility is not usually thought to be caused by a tipped uterus, unless all of the other issues are ruled out. Your doctor can do a quick and painless physical exam to see if you have a tipped uterus, followed by an ultrasound to verify his findings. Sometimes it can hurt your chances of getting pregnant, simply because sex can be so painful and uncomfortable. It is possible for the doctors to tip your uterus for you, if they think it can be a problem for you to become pregnant. This type of surgery though is seldom undertaken, as ofen the condition naturally reverses itself.

Try fertility massage
Fertility massage is a great technique to utilize, focusing on the lower pelvic region and uterus, helping to balance your body. A tilted uterus may be helped by self fertility massage, getting the uterus in optimal health.

Try these positions
Usually though, it doesn't become much of a problem when trying to conceive. If you want to try a little extra hard to make sure there are no difficulties, you can try propping a pillow underneath your bottom when you are having sex in the missionary position to make sure to help the sperm get to where it needs to go. Another tip that you can try is to just lie around for about 30 minutes after sex, instead of getting up and walking around. This can help the sperm to get where they need to go better. Sometimes also having sex in the all fours position can help the sperm get where they need to go as well.
Ultimately, talk with your doctor to hear what they have to say on advising you how to get pregnant with a tilted uterus. But remember, this condition often reverses itself and is in no way likely responsible for any infertility you are experiencing.

ConceiveEasy® TTC Kit™ is the most complete fertility system available over the counter. Clinically proven to dramatically increase your chances of conception and help you get pregnant fast from the very first use. And now for a limited time, Try a FREE starter pack today & receive 20 FREE pregnancy tests and a FREE Digital BBT Thermometer!
How to Get Pregnant With Tilted Uterus

,
Brittany lives in Kansas City, where she and her husband Austin are the proud parents of a newborn baby girl. You can subscribe to their lively and entertaining YouTube Channel to follow along on their journey.