How to Get Pregnant (with Pictures)

on Aug 01, 2012

Prabha Sahgal, MD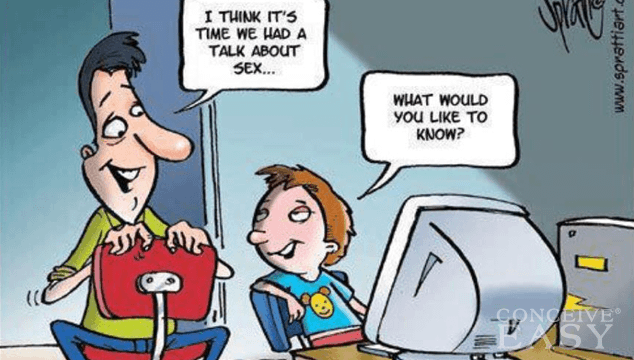 Are you trying to get pregnant? Check out these photos to see how your monthly cycle works, what ovulation is, and what you need to know to get pregnant & what happens once you become pregnant.
Is you ask yourself how to get pregnant, some pictures might help you. There is a wide range of options from which to choose when trying to get pregnant.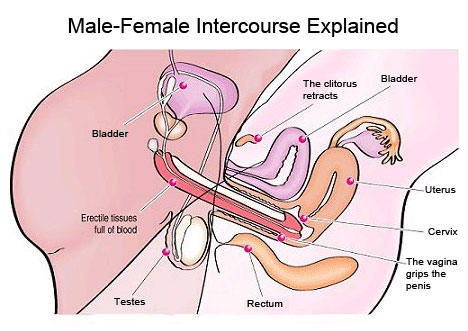 Besides the usual answers you might get from doctors, such as weight control, a balanced diet, exercising and avoiding stress as much as possible, there are other less straightforward tactics that could apply, from herbal treatments and yoga, to fertility massages and trying new sexual positions. But, sometimes, the core of the problem is deeper than this, as some women are not fully aware of how their body works. Claim Your 20 Free Pregnancy Tests – Click Here
Therefore, if you are planning to get pregnant, you might want to follow these three simple steps:

How your menstrual cycle works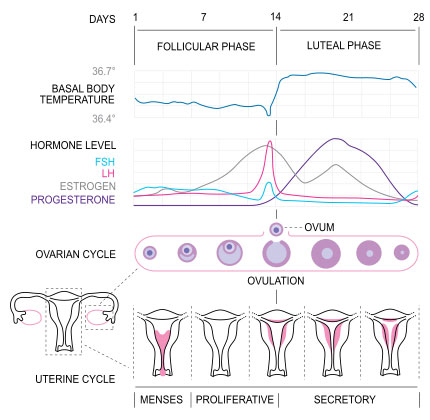 Throughout each cycle, your ovaries and your brain communicate with each other by way of hormones. The menstrual cycle works by releasing a mature egg from your ovaries each month. It takes the first two weeks of your cycle for the dominant egg to completely mature. This stage of your cycle is called the follicular phase and lasts about 10-14 days. Most cycles are roughly 28 days long. Roughly halfway through your cycle, there is a surge of luteining hormone (LH) which appears to trigger the release of the egg by the ovary, called ovulation. Within 24 to 48 hours, the egg is released and the egg makes its way into one of the two fallopian tubes. Your hormones then work to prepare the egg to be fertilized. If the egg is not fertilized at the time of ovulation by your partner's sperm, then your body will dispose of the egg and your period will begin, flushing the egg from your body. If you understand how your menstrual cycle works, you can predict the timing of your ovulation.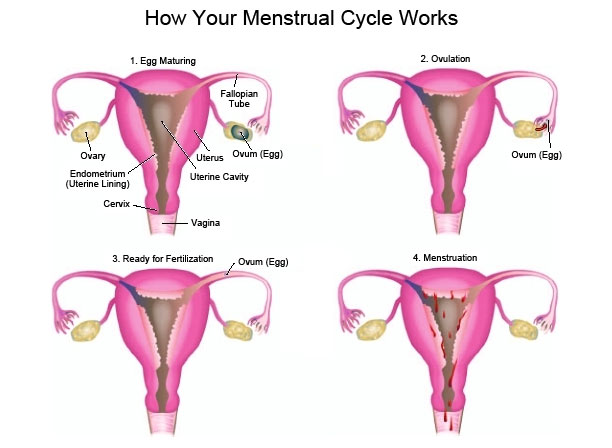 What happens when you get pregnant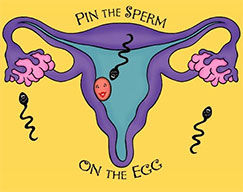 If your egg has been fertilized by your partner's sperm during ovulation, midway through your menstrual cycle, it will then continue on its path down the fallopian tube toward the uterus. The cells have begun to divide, and an embryo has formed. The egg, which will double its number of cells each time it divides, settles along the wall of the uterus and hatches about 6 days after fertilization. It will shed its hard shell and burrow deep into the wall of the uterus, called implantation. Within the uterus is where the embryo will grow into a baby over the next nine months.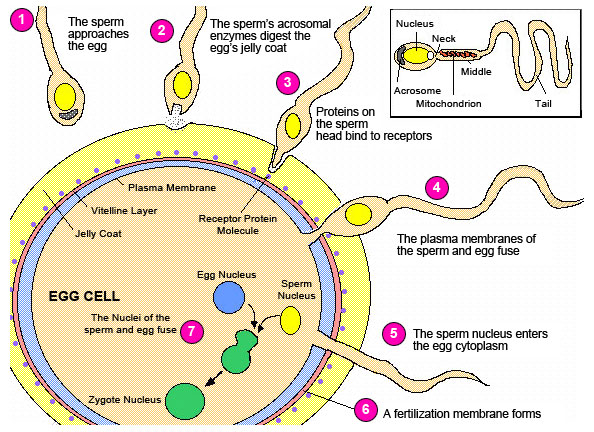 Chart your menstruation cycles
Keep track of your menstrual cycles via a calendar, which can either be a picture printed and hung somewhere close to you, or some notes put in your daily calendar, or on your phone or computer. Keeping a pictorial chart will assist you in becoming familiar with your personal fertility cycle.

Best positions to get pregnant

Not all sexual positions are created equal when you're trying to get pregnant. The most optimal of all the sex positions to get pregnant is the traditional missionary position, where your partner is on top. This position is the best position to get pregnant because when the woman lies on her back, her vagina is tilted downwards toward the cervix, making it easier for the sperm to get through the cervix and into the uterus. It also allows the deeper penetration, so sperm can enter the cervix more directly right after ejaculation. Lying side-by-side, either face-to-face or in the "spoon" position with the man entering from behind, are also good positions to get pregnant.

In the rear-entry position, the man enters the woman's vagina from behind, as she either lies on her belly or kneels on hands & knees. The man stands behind her, perhaps at the end of a bed, or he kneels. With deeper penetration & allowing gravity a role, this position also allows the sperm to be deposited close to the cervix.
So, if you are still wondering how to get pregnant, pictures will help you achieve a thoughtful understanding of how your body works, which is a major issue for all women, as well as the changes that happen in your body, when you get pregnant, and while you are pregnant.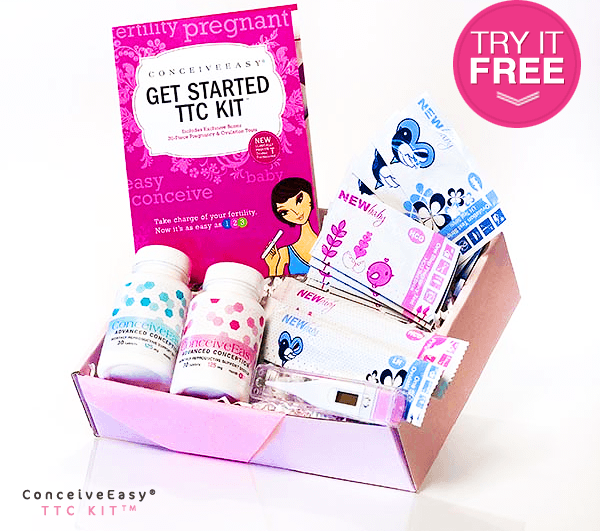 ConceiveEasy® TTC Kit™ is the most complete fertility system available over the counter. Clinically proven to dramatically increase your chances of conception and help you get pregnant fast from the very first use. And now for a limited time, Try a FREE starter pack today & receive 20 FREE pregnancy tests and a FREE Digital BBT Thermometer!
How to Get Pregnant (with Pictures)

,
Dr. Prabha Sahgal MD, is board certified in obstetrics and gynecology and subspecialty board certified in reproductive endocrinology and infertility. Dr. Sahgal holds a B.S. degree from MIT in molecular biology and currently serves on the ConceiveEasy board of directors.