The information provided by our expert should not constitute a diagnosis of your condition. Always consult a medical practitioner or healthcare provider for a formal diagnosis. By making use of this content, you agree that ConceiveEasy and the expert assume no liability.
Wintertime is a time when plenty of illnesses are circulating. Especially in colder climates where winters are harsher and people are spending more of their time indoors as a result. That said, this can is one way that viruses can be spread quickly and easily. And, the last thing you will want to do is risk your infant getting sick.
That also means you will need to do what you can to take all of the precautions as possible to ensure that your health is protected as well. Here are steps on how you can make sure that your baby, and you and the rest of your family stay healthy during the winter: Claim Your 20 Free Pregnancy Tests – Click Here

Wash your hands with soap and water frequently
The best thing to always do is wash your hands with warm water with antibacterial soap before you eat anything. Especially if you have touched anything that could potentially have germs that can cause anyone to get sick. This way, if you are free of germs, as well as your other family members, your baby will less much less of a chance getting sick.

Bring antibacterial wipes wherever you go
This is the best advice around. You will want to make sure that the antibacterial wipes you will be using are going to be suitable for cleaning your baby's hands as well after going to public places. That is one way that you are guaranteed to encounter germs unless you take this precaution to reduce that risk!

Get vaccinated for the flu
Babies over 6 months old can get the flu shot, and that also means that you and your other family members must get it as well to minimize the risk of anyone in your family getting sick. Especially the infant.

Dress your baby well
It has been said that being out in the cold alone does not cause sickness, but for your baby with a developing immune system that is another story altogether. The best thing you can do is dress your baby appropriately for cold weather.
The rule of thumb is that your baby needs one extra layer of protective clothing than any adult would. So if you are comfortable in a sweater and a warm winter jacket, then your baby will need snow pants or an extra blanket in addition to that.

Keep shoes removed as soon as you walk into the door from the outdoors
This actually applies for all times of the year, not just the winter. Your shoes or boots are dragging in bacteria from the outside if you walk into the home with it. That said, the first thing you need to do is to take your shoes off, and place them on the front mat at the entrance and keep the baby away from that area. Especially if your baby is crawling or is becoming an early walker. This way, your baby will not pick up anything with bacteria from the outside, because your baby is guaranteed to put things in their mouths! That is from them teething or exploring new things, or both.

Make sure your environment is smoke-free
If anyone in your home is a smoker, then it is their responsibility to smoke outside so your baby will not be at risk for inhaling cigarette smoke. That also means if you walk by someone who is smoking outside and you are taking your baby with you, keep a fair distance from that individual.
Second-hand smoke can cause respiratory problems with your baby. You do not want to take that chance. If your baby develops a respiratory illness due to being exposed to cigarette smoke, then it can be serious because your infant does not have a mature immune system that can easily fight off any illness.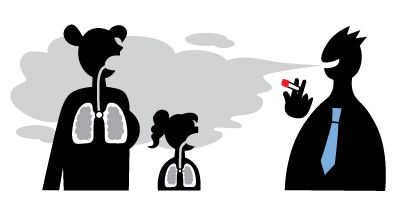 Don't overdress your baby
It was mentioned that it is important to keep the baby warm during the winter, especially if you and your baby will be spending significant time outside. However, don't overdress your baby to the point of risking overheating. If your baby is overheated, then he or she will develop a fever and become sick, Again, the rule of thumb is to only dress your baby in one extra layer in order to be comfortable. Not two or more. Even on a day that it is incredibly cold.

Keep your baby hydrated well
Remember, your baby under a year old does not need water because the breastmilk or formula provides your baby with the hydration needed. If your baby is well fed and hydrated, that will only help him or her to develop a strong immune system and keep him or her healthy.

Leave all toys at home
It is tempting to take your baby's toys with you if you are going on a shopping excursion with your baby, but the problem with that is is that you can easily increase the chances of germs being picked up from other places which will end up making contact with your baby's toys. If your baby wails from not bringing his or her favorite toy along, then you can bring it along but be sure to bring plenty of antibacterial wipes because that is needed right now!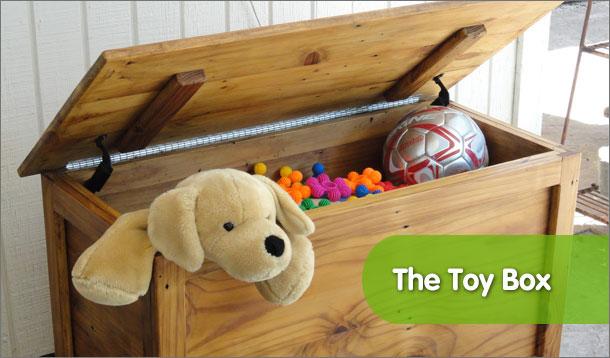 Only use the humidifier occasionally
It is true that the environment becomes drier during winter, but if you use the humidifier too often, then mold and other fungi spores will grow which can easily cause your baby to get sick. Only use it on days when the air is especially dry.

Don't use hand sanitizer on your baby
You can always use infant-friendly anti-bacterial wipes which you must carry at all times if you are going out in public. But hand sanitizer alone can make your baby sick as there is some alcohol in it which can easily be ingested.
Now that you know how to keep your baby healthy, then you can have an enjoyable holiday, and a healthy one! After taking these precautions, you should be able to go through the winter time without contracting any serious viruses or infections. Have a healthy and happy holiday!