How Does Geritol Help You Get Pregnant?

on Dec 23, 2013

by Alyssia Granger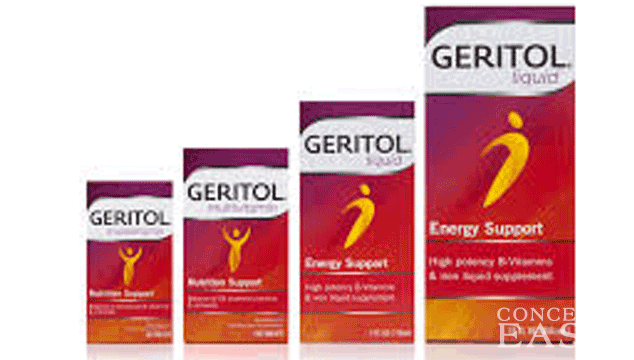 Geritol is the brand name of complex multivitamin supplements that contain added iron. Geritol is manufactured by GlaxoSmithKline and comes in either a pill form or a liquid tonic. Many women swear by Gertiol, and in fact, there used to be a grass roots slogan for Geritol: "There's a baby in every bottle!"

What Is Geritol?
You might have heard of geritol before. It's the brand name of complex multivitamin supplements that contain added iron. Geritol is manufactured by GlaxoSmithKline and comes in either a pill form or a liquid tonic. Many women swear by Geritol, and in fact, there used to be a grass roots slogan for Geritol: "There's a baby in every bottle!" But, is there really any truth to the rumors? Read on to find out. It turns out, many women think that Geritol is a great fertility booster, but the experts say that it might not be as great as everyone says. Here's the scoop! Claim Your 20 Free Pregnancy Tests – Click Here

Some Say Yes
Many women say that yes, Geritol is a great fertility booster and can really help you to get pregnant. Many folks believe that is is the extra iron that helps to boost conception chances. There was even a study published back in 2006 that was conducted by Harvard Medical School, that showed that women who used iron supplements regularly had a decreased risk of ovulatory infertility. While there are many women who swear Geritol helped them get pregnant, there are even more who say that Geritol helped them after they got pregnant! Geritol is a great vitamin, and all doctors recommend a good prenatal vitamin that contains plenty of iron, along with diet and exercise for a healthy pregnancy. Geritol is also all natural, which makes it a great choice for many women.

Some Say No
There are many experts that agree that while Geritol is a healthy multivitamin, it isn't anything super special to help women conceive. Even the manufacturers of Geritol say that there is no truth to the rumors that it can help women conceive! Here's their official statement: "There is no evidence that Geritol can increase fertility and we don't make that claim. We're not sure how the rumor started, but there's no truth to it." Wow. Maybe Geritol is just a multivitamin and nothing more. In fact, most regular over the counter and prescription vitamins contain higher amounts of iron than Geritol does, so they might even be a better choice. If you have questions about using Geritol in order to help you conceive, ask your doctor. He or she might be able to offer up some better advice, and give you recommendations for something that might work better for your particular situation.

ConceiveEasy® TTC Kit™ is the most complete fertility system available over the counter. Clinically proven to dramatically increase your chances of conception and help you get pregnant fast from the very first use. And now for a limited time, Try a FREE starter pack today & receive 20 FREE pregnancy tests and a FREE Digital BBT Thermometer!
How Does Geritol Help You Get Pregnant?

,
Alyssia is mom to 2 giggley twin girls, Sophia and Emma, and son Hunter. She's a Southern girl, passionate about photography, travel and her husband Josh.