Headaches During Pregnancy: Causes and Treatment

on Mar 20, 2013

by Monica Scott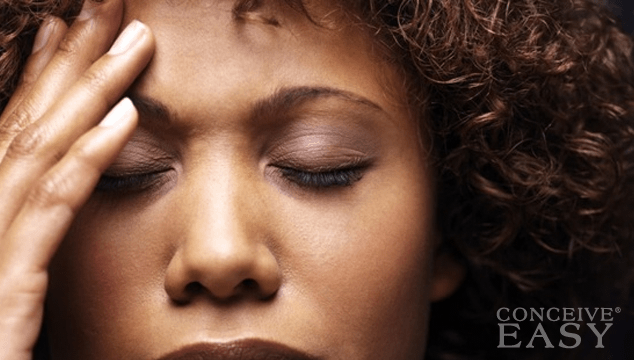 Headache is the most common of pregnancy symptoms. For example, the reason for headaches in the first trimester may be different from the reasons for headaches in the second trimester and so on.

Common pregnancy symptom
Pregnancy comes with numerous different side effects and headache is the most common of them. Headaches may seem mild to many people but only the sufferers know how troublesome headaches may be. For some women, headaches are the first symptom of pregnancy and headaches are then experienced throughout the 40 weeks of pregnancy. The reasons behind headaches, however, change and vary with the stage of pregnancy. For example, the reason for headaches in the first trimester may be different from the reasons for headaches in the second trimester and so on. If the headaches are very frequent and severe, doctors may prescribe analgesics. If they are mild, home remedies can help curb the headaches effectively. Claim Your 20 Free Pregnancy Tests – Click Here
A few reasons behind headaches during pregnancy have been mentioned here:

Hormonal changes
Hormonal changes are the main reason behind headaches during early pregnancy. In your first trimester, your body goes through a number of hormonal changes and adjusting to them can be tricky. For example, hCG is produced and its levels increase rapidly throughout the first trimester. Progesterone levels also increase rapidly. The surge of these hormones can affect the functions of your body such as your sleep cycle, the alignment of your vertebrae, your blood flow patterns, and so on. All these changes can cause headaches. Once your body adjusts, it is likely that the headaches won't bother you anymore.

Dehydration
When you are pregnant, you need to drink plenty of water. Your body will ask for it and you should provide as much water as needed. During pregnancy you should drink about 13 glasses of water each day. If you don't meet the requirements of your body, you will be dehydrated. Dehydration will in turn lead to lower blood pressure and blood volume. This will cause headaches. Thus, you should drink loads of water so that you avoid headaches during pregnancy. You may get irritated with drinking water because as it is, pregnancy makes you urinate more. If you drink more water, you will urinate even more. But that shouldn't stop you from drinking water because if you don't drink water, you will suffer with headaches and there is no need to point out that headaches are a lot worse than having to go to the bathroom to urinate every now and then.

Strain in the back
Back strain can cause headaches in your last trimester. As the fetus develops, it grows in size. Your uterus is also very large now and you weigh about thirty pounds more than you used to before pregnancy. All this weight is in front of you and this can cause unbalance. Such unbalance will disturb your alignment. As a result, the muscles in your lower back are stressed. This stress pulls the muscles on your upper back. The upper back in turn will take a toll on the shoulders. One after the other, the muscle tension will increase and it will end up in headaches. In order to get rid of headaches in your last trimester thus, it is important to pay attention to your posture. Chiropractic care can help as can massages.

ConceiveEasy® TTC Kit™ is the most complete fertility system available over the counter. Clinically proven to dramatically increase your chances of conception and help you get pregnant fast from the very first use. And now for a limited time, Try a FREE starter pack today & receive 20 FREE pregnancy tests and a FREE Digital BBT Thermometer!
Headaches During Pregnancy: Causes and Treatment

,
Ms. Scott joined ConceiveEasy after working in prenatal obstetrical care for two years in a private practice before being promoted to Director of Nursing. She has a strong interest in women's health with an emphasis on promoting fertility awareness.