Giuliana Rancic Ready for Baby #2?

on May 15, 2013

by Alyssia Granger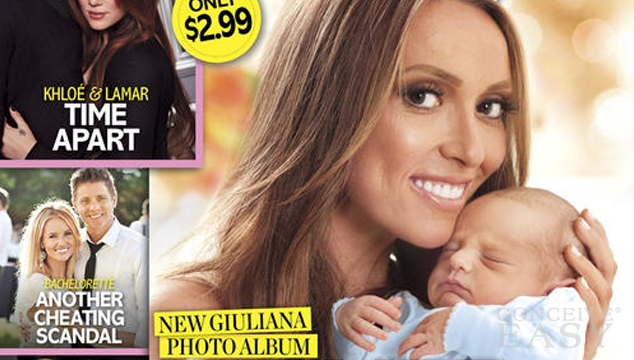 While Bill and Guiliana might not be ready for another baby just yet, they have been thinking about their options for when it is time to give Duke a brother or a sister

Ready For Baby #2?
Less than a year after Guilana Rancic and husband Bill Rancic welcomed baby boy Edward Duke via surrogate, are they ready for baby number two? "We'd only be so lucky," Guiliana revealed to the Chicago Sun Times recently. Little Duke is only eight months old, but Guiliana and Bill are already thinking about giving him a new brother or sister! Claim Your 20 Free Pregnancy Tests – Click Here

A Hard Road
It's not exactly news that Guilana and Bill have had a hard time getting the baby that they always dreamed of. After two failed in vitro treatments, and a miscarriage, Guiliana's doctor ordered her to have a mammogram done. Everyone was shocked when the tests came back, and it was revealed that Guiliana had breast cancer. She underwent a double mastectomy, and was able to beat her cancer, thankfully. Just a few months after Guiliana announced that she had beaten her cancer, the couple announced they were expecting a baby via surrogate!

Everything They Dreamed Of
The couple is not a bit shy about gushing over parenthood! Bill and Guiliana waited a really long time to welcome a baby into the world, and now they are relishing every precious moment!
"We just stare at him all the time,' Giuliana revealed on the Today show not long after Edward was born. "He's got big eyes and he'll just stare at you for 10 minutes at a time. It's just unbelievable…When the baby came into the world, we just started hysterically crying tears of joy."



We Wanna See!
We have gotten a few glimpses of baby Duke via his mommy's Twitter account, and he is absolutely adorable! However, we can't wait to see more and more of this cutie pie, and Guiliana and Bill promise that the next season of their reality show, premiering in July (Guiliana and Bill, on the Style Network) will feature much much more of baby Duke! We can't wait to see his adorable little face!

Another Baby On The Way?
While Bill and Guiliana might not be ready for another baby just yet, they have been thinking about their options for when it is time to give Duke a brother or a sister, and they are even considering using the same surrogate again!

"We'd love to give Duke a brother or a sister," Bill tells In Touch. "Everything is in a place where we can do that. We're a team. The fun we have with the little guy is more than I dreamed of."


ConceiveEasy® TTC Kit™ is the most complete fertility system available over the counter. Clinically proven to dramatically increase your chances of conception and help you get pregnant fast from the very first use. And now for a limited time, Try a FREE starter pack today & receive 20 FREE pregnancy tests and a FREE Digital BBT Thermometer!
Giuliana Rancic Ready for Baby #2?

,
Alyssia is mom to 2 giggley twin girls, Sophia and Emma, and son Hunter. She's a Southern girl, passionate about photography, travel and her husband Josh.