Getting Pregnant with Unexplained Infertility

Last updated on Feb 21, 2014

by Dr. Christine Lee, MD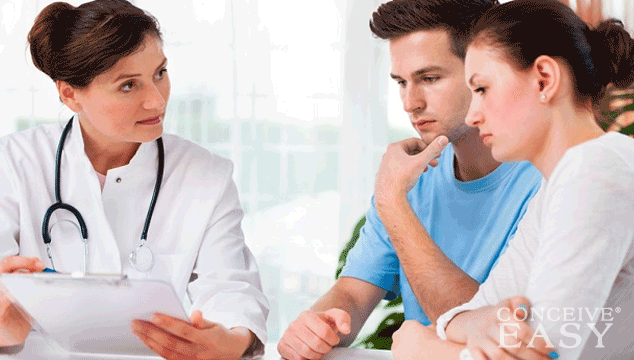 Getting pregnant is not always an easy task, and many couples have to turn to fertility clinics and specialists in order to get pregnant.

The dreaded diagnosis
Getting pregnant is not always an easy task, and many couples have to turn to fertility clinics and specialists in order to get pregnant. However, even seeing a fertility specialist isn't a guarantee that things will go the way you want them to, due to a very tricky and not at all fair twist of fate that affects up to 25 percent of couples who struggle with infertility: the dreaded diagnosis of unexplained infertility. It is a very stressful diagnosis for couples who get it, since it means that no one really "knows" what is going on. Claim Your 20 Free Pregnancy Tests – Click Here

What is unexplained infertility?
Unexplained infertility is a diagnosis given when fertility doctors have done all of the proper tests, and still haven't been able to come to a clear conclusion as to why a couple is experiencing infertility. It can be a very depressing diagnosis, since couples don't usually know where to go after getting this diagnosis. In some couples, there really is nothing technically "wrong", but still, things just aren't working out for them to conceive. For other couples, unexplained infertility might actually be an underlying problem that doctors have overlooked. However, if all of the tests have been done, there really isn't much more that can be done.

How is unexplained infertility diagnosed?
As you might expect, Unexplained Infertility is only diagnosed after many tests have been run and doctors have not been able to pinpoint a problem. A complete physical will be performed followed by a family history. After that, bloodwork is usually done, and then a doctor will want to check the uterus and the fallopian tubes. If none of these tests indicate a problem, a semen analysis will probably be done. If, still no problems are found, a couple might then be diagnosed with unexplained infertility.

Does unexplained infertility mean you will never get pregnant?
So, if you are diagnosed with unexplained infertility,does that mean that you will never conceive? Luckily, it does not. In fact, the majority of couples who are diagnosed with unexplained infertility will conceive within 5-7 years of diagnosis. There really is no way to tell when you will get pregnant with unexplained infertility. The best advice is to just keep trying and not give up- as with most things, couples with unexplained infertility usually get pregnant when they least expect it. Try to stay positive and avoid stress, and above all else, keep trying and don't give up.

ConceiveEasy® TTC Kit™ is the most complete fertility system available over the counter. Clinically proven to dramatically increase your chances of conception and help you get pregnant fast from the very first use. And now for a limited time, Try a FREE starter pack today & receive 20 FREE pregnancy tests and a FREE Digital BBT Thermometer!
Getting Pregnant with Unexplained Infertility

,
Dr. Christine Lee earned her Ph.D. in Developmental Biology and Master of Science in Biomolecular Organization. Dr. Lee is Lab Director for ConceiveEasy and is board certified as a High Complexity Laboratory Director (HCLD).