Period Calculator: Period Planner for Women

on Aug 01, 2012

by Monica Scott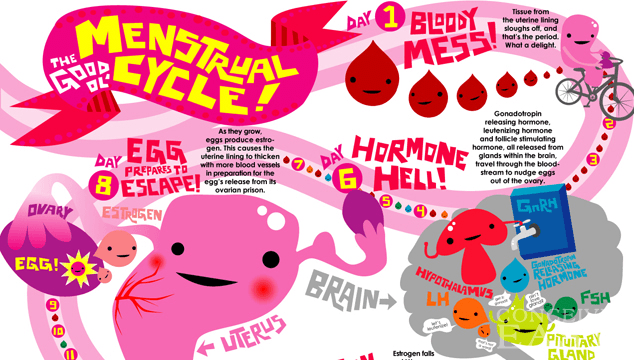 Use this free period calculator to find out when to expect the start of your next period and the estimated dates of your next 12 periods.
A period calculator can be pretty useful, especially if you are the kind of person who likes to be in control of things, the kind of person that puts down in her agenda her entire schedule. Now, you might ask yourself why you need such a thing, as you probably have a menstruation calendar, but this is different. Claim Your 20 Free Pregnancy Tests – Click Here

What is a period calculator?
Such a calculator helps you estimate when your menstruation will occur. It will give you the estimated starting dates for the next 12 periods, over the course of the next year. All you have to do is to enter the starting date of your last period and the average length of your period cycle. Your period cycle, or average cycle length, is the length of time in days from Day 1 of one period to Day 1 of the next one. Normal menstruation can be anywhere between 2-7 days long, with a normal expected blood loss of 10-80 mL per period. Now, you might not need to know when you will have your period for every month, and you might think of it as being a bit worthless, but just imagine how useful it actually is when you have to plan your summer vacation, especially when it involves the seaside, or when you're planning to try to conceive.

Simple to use
And the calculator is pretty simple to use:

Keep a good track of your periods, from their first to their last day, preferably, in a calendar;


Calculate the length of your menstruation, and get an average as accurate as possible;


Get on the internet, and enter the first day of your last menstruation cycle, as well as the average duration of your period;


Now simply read the date presented by this calculator. No fuss, no trouble, and all done in no-time!
This calculator might be a little harder to use if you are new to menstruation or if your period is irregular, but, otherwise it is quite accurate.

Use in the privacy of your home
Such a calculator is very simple to use, and it also has the big advantage of being accessible to you in your privacy. You do not need to go to the pharmacy to buy a device, or to consult your gynecologist. All you have to do is enter your information above to calculate an estimate for your next 12 menstrual cycles. So, stop worrying about your period ruining your plans and get started on this period calculator, as it will surely make you feel happier and in control!

ConceiveEasy® TTC Kit™ is the most complete fertility system available over the counter. Clinically proven to dramatically increase your chances of conception and help you get pregnant fast from the very first use. And now for a limited time, Try a FREE starter pack today & receive 20 FREE pregnancy tests and a FREE Digital BBT Thermometer!
Period Calculator: Period Planner for Women

,
Ms. Scott joined ConceiveEasy after working in prenatal obstetrical care for two years in a private practice before being promoted to Director of Nursing. She has a strong interest in women's health with an emphasis on promoting fertility awareness.