Knowing your ovulation day is one of the key tips for getting pregnant and you can find out exactly when that day is using an ovulation test. So many women begin their trying to conceive process without knowing this and fail to realize the importance of knowing when you ovulate. And it's not difficult to figure out, but it will make a world of difference in your success rate at getting pregnant. Claim Your 20 Free Ovulation Tests – Click Here

What is an ovulation test?
The ovulation tests or ovulation predictor kits will determine exactly when your ovulation takes place. You can find them both as mid-stream applicators or smaller test strips, functioning both the same, similar to an at-home pregnancy test. You place the test in a stream of urine, and the ovulation test is sensitive to the LH hormone in your body which will surge 24-48 hours before you ovulate.

Thus you will know when it is the most accurate time to conceive. During ovulation, the woman is most fertile and that can lead to her getting pregnant. You can have intercourse every day but if you miss the ovulation window, your chance of getting pregnant is extremely low.

Free from pregnant woman
The fastest way to receive a free ovulation test is to acquire it from the women that were lucky enough to get pregnant and will not use them anymore. There are plenty of forums on the internet where ladies are giving away their tests for free, so try your luck there.

Fertibella ConceiveEasy
Another way to get a free test is to look for various promotions and special deals at specific pharmaceutical companies as some of them offer free ovulation tests if you purchase a Starter's Pack. Fertibella ConceiveEasy is one such company, who offers its fertility supplements for sale as a TTC Starter Kit and currently offers you the ability to try the product free for 30 days. Included in your Kit are 20 ovulation predictor kits, free for you to keep just for trying Fertibella.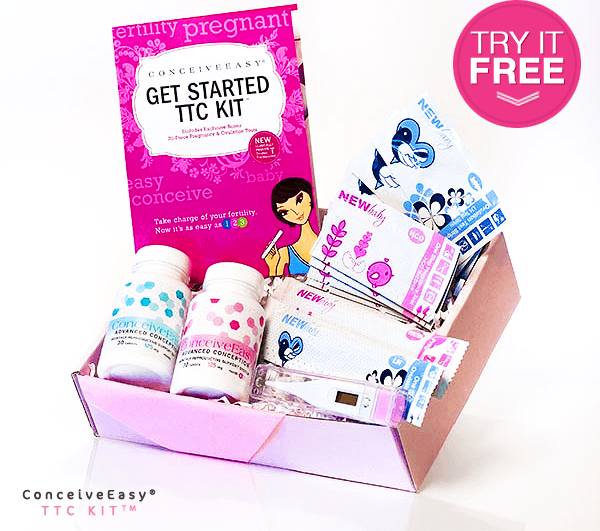 Clear Blue study
An example of a free ovulation test is Clear Blue. In order to get your free test, you should take part in a study and keep an accurate diary of your cycles and ovulation days. You will first get a 3 month ovulation kit for free and if you get pregnant after using it, you will also get a 30 pound-worth voucher.
If you do not get pregnant though, you will get another 3 month ovulation kit. The only conditions for taking part in the Clear Blue study are to be between 18 and 45 years old and to fill in the necessary data for the survey.

Free calendar method
Similar to a free ovulation test is the old calendar method. Usually ovulation occurs halfway through your menstrual cycle. Thus, if you have a regular 28 days cycle, your ovulation should start on the 14th day, counting from the first day of your period to the next cycle. You can also use a handy online ovulation calculator to assist you in better pinpointing your day of ovulation.