Fertibella is a natural, no-side effects fertility aid that has helped thousands of women get the positive ovulation and pregnancy tests they have been trying to achieve for a long time. Fertibella success rates are really high: the fertility aid has reportedly helped 90% of the women using it to get regular menstrual and ovulation cycles; 86% of the women on Fertibella became pregnant by the time they were supposed to start their fourth bottle of pills, while 79% of the ladies trying these miraculous pills had positive pregnancy tests by their third cycle of Fertibella. Claim Your 20 Free Pregnancy Tests – Click Here
But what is in the formula behind these extraordinary Fertibella success stories? The right ingredients in the right concentration, one may say. Fertibella acts by restoring the upset hormonal and nutritional balance of the female body, by supplying the nutrients and minerals necessary for the healthy functioning of the female reproductive system. In what follows, we will present the basic components that make Fertibella so successful in treating infertility.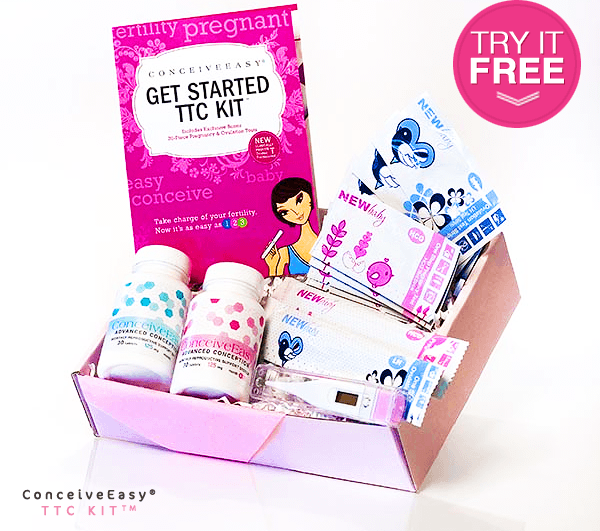 Vitamins and Minerals
The proprietary blend of the pill contains minerals like selenium, calcium and iron and precious vitamins like folic acid, which are essential for the healthy functioning of the reproductive organs. You could take all of these vitamins separately or rely on the expertise of the makers of Fertibella ConceiveEasy to have combined these fertility-boosting vitamins and minerals in just the right mix.

Herbal Extracts
Besides these minerals and vitamins, Fertibella contains many herbal extracts as well.
Angelica Sinensis, a Chinese herb that has been long used by women who have irregular menstrual periods or difficulties conceiving;
Glycyrrhiza Uralensis, also known as licorice root, is another important herb used in traditional Chinese medicine to ease many symptoms including dysmenorrhea and infertility;
Viburnum Opulus, very efficient in restoring the hormonal balance of the female body and in preventing miscarriages;
Apis Mellifica, a remedy frequently used in homeopathy for the treatment of infertility and of cysts on the ovaries;
Rehmannia Glutinosa, another ancient Chinese remedy for treating symptoms of the pre-menstrual syndrome;
Thyroidinum, used for regulating disorders of the thyroid gland;
Paeonia Alba, able to regulate the overproduction of the Follicle Stimulating Hormone;
Sabina, also well-known for its ability to prevent miscarriages and Agnus Castus, the "heavy artillery" in the herbal treatment of infertility, to mention just a few of the efficient components of this wonderful pill.
The special, scientifically tested ingredients in Fertibella act in synergy to treat difficulties to conceive. The combination of herbs and nutrients in the special formula of the Fertibella pills has at least one ingredient to tackle each cause of non-specific infertility, making the formula effective and accounting for the high success rates reported by those who have tried this extraordinary product.

Tools at your fingertips
Besides the all-important fertility pills, Fertibella ConceiveEasy also offers their product solely in conjunction with a Trying to Conceive (TTC) Kit. Instead of just receiving a solitary bottle of pills, Fertibella provides you all the tools you need at your fingertips. With every TTC Kit, not only do you receive Months 1 & 2, but you also receive a bonus gift of 20 pregnancy and/or ovulation tests, as well as a BBT thermometer and chart to get you starting charting your temperatures.
All you need is delivered direct to your door, at a fraction of the cost at your local drug store. And available currently, you have the opportunity to try the TTC Kit free, for just the cost of shipping, to see how you like it.

ConceiveEasy® TTC Kit™ is the most complete fertility system available over the counter. Clinically proven to dramatically increase your chances of conception and help you get pregnant fast from the very first use. And now for a limited time, Try a FREE starter pack today & receive 20 FREE pregnancy tests and a FREE Digital BBT Thermometer!