DMX Arrested with 5-Month-Old Daughter in the Car

on Apr 04, 2013

by Alyssia Granger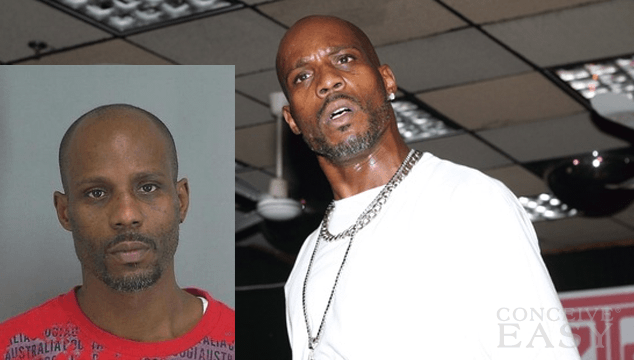 In a string of recent arrests, DMX is arrested and thrown in jail again, this time for toting his 5 month old daughter in the car without a license.

Not Really News
Some things just shouldn't be news anymore. Such is the case of DMX, driving without a license and getting arrested. Again. The 42 year old rap veteran was arrested a few weeks ago in South Carolina for driving without a license. While cruising around town at 2AM, with his five month old daughter in the car (Fun Fact: DMX is the father of TEN children), in his 1978 Buick, no less, DMX was pulled over and asked to produce his driver's license. When he couldn't, it was off to jail. Claim Your 20 Free Pregnancy Tests – Click Here

DMX Speaks Out
After leaving the jail, DMX spoke to the local FOX station, saying:

"They watched me at the gas station and get in the car," DMX recounted after leaving jail. "They followed me around the corner, pulled me over, put the cuffs on me, and brought me here. I paid the money, when I could have just paid the money right there on the spot. Basically it was just five hours wasted for nothing. I don't have a court date or a court appearance."

Will It Ever End?
While we wish we could say we were surprised or even shocked to hear of the rap veteran's arrest, we really can't. DMX has been locked up somewhere between 15 to 20 times now, depending on who you ask. The first legal troubles for the rapper go as far back as 1998, when he was tried for rape, sodomy, unlawful imprisonment, and sexual abuse. However, this case was dismissed when the DNA evidence did not match his DNA. Since then, there have been so many charges that we couldn't list them all here, running the gamut from a stabbing, a shooting, possession of crack cocaine, animal cruelty, weapons possession, assaulting prison guards, DUI, attempting to carjack a vehicle, and multiple charges of reckless driving and driving without a license.

Getting Clean?
After serving seven months in prison back in 2011 for his parole violation, the judge over the case said that he thought it was possible that DMX suffered from some form of a mental condition, possibly bi polar disorder. Since those incidents, DMX has (sort of) tried to clean up his act, filming the pilot for a reality show that would chronicle his journey to get clean. (The rapper went to jail again after filming the pilot, and the show never materialized). He has also appeared on "Celebrity Rehab", and "Couples Therapy". It has recently been confirmed that he will appear in the season premiere of the show "Iyanla, Fix My Life", on Oprah's OWN network. The show features life coach Iyanla Vanzant helping guests change their lives.

ConceiveEasy® TTC Kit™ is the most complete fertility system available over the counter. Clinically proven to dramatically increase your chances of conception and help you get pregnant fast from the very first use. And now for a limited time, Try a FREE starter pack today & receive 20 FREE pregnancy tests and a FREE Digital BBT Thermometer!
DMX Arrested with 5-Month-Old Daughter in the Car

,
Alyssia is mom to 2 giggley twin girls, Sophia and Emma, and son Hunter. She's a Southern girl, passionate about photography, travel and her husband Josh.