Can Castor Oil Help With Getting Pregnant?

on Apr 19, 2017

by Prabha Sahgal, MD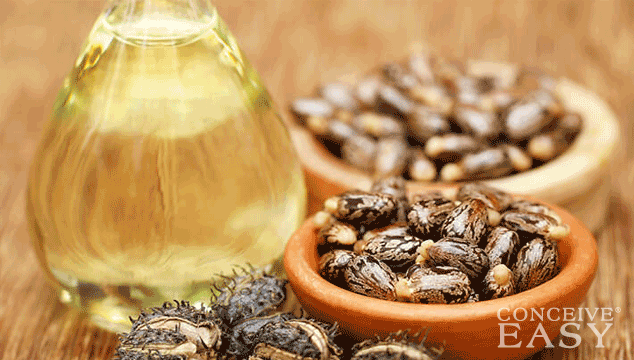 Castor oil has great healing abilities and many people have never even heard of it, much less tried it. They are a great option for overall healing of the body, but can help so much with reproductive health

What Is Castor Oil
Something that many women don't know is that castor oil, an oil which comes from the castor plant, has been used for more than 4000 years for it's healing properties, can actually be beneficial and helpful when it comes to the reproductive system, trying to conceive and getting pregnancy ready. Castor oil has been used for many years to promote healing in various systems of the body, and the reproductive system is just one such example of how castor oil can help. The most common and popular way to use castor oil to promote fertility is through the use of a castor oil pack. Claim Your 20 Free Pregnancy Tests – Click Here

Castor Oil Packs
Castor oil "packs", as they are referred to are cloths that have been soaked in castor oil. These cloths are then placed on the skin to promote healing of the skin and organs underneath the skin, and also to increase circulation to these areas. When it comes to fertility, castor oil packs can help with promoting healing to the uterine system, the ovaries, and also the Fallopian tubes. Castor oil packs are also said to improve egg health, and can sometimes help with detoxifying the body before trying to conceive as well. Castor oil has great healing abilities and many people have never even heard of it, much less tried it. They are a great option for overall healing of the body, but can help so much with reproductive health that it would be crazy not to mention them at all.

Using A Castor Oil Pack
First of all, it is important to remember that you should not use a castor oil pack during your period or if you are pregnant. However, it is safe use a castor oil pack from the time that your period stops up until the time of ovulation. You can buy a castor oil pack kit online, or you can make your own. The general basics are that you soak a flannel cloth in castor oil, cover it with a plastic sheet, place it on your body and then cover with a hot water bottle. You then let that soak for around 30 minutes before removing the pack. You can even store the pack in the fridge in a container and reuse it for around 30 times. A great thing about trying a castor oil pack is that they are inexpensive, and something you can do in your own home without having to see a doctor or obtain a costly prescription. Using a castor oil pack is a great way for women to take charge of their fertility and really feel like they are doing something to help themselves in their trying to conceive journey.

ConceiveEasy® TTC Kit™ is the most complete fertility system available over the counter. Clinically proven to dramatically increase your chances of conception and help you get pregnant fast from the very first use. And now for a limited time, Try a FREE starter pack today & receive 20 FREE pregnancy tests and a FREE Digital BBT Thermometer!
Can Castor Oil Help With Getting Pregnant?

,
Dr. Prabha Sahgal MD, is board certified in obstetrics and gynecology and subspecialty board certified in reproductive endocrinology and infertility. Dr. Sahgal holds a B.S. degree from MIT in molecular biology and currently serves on the ConceiveEasy board of directors.