Britney Spears Wants to Have a Daughter

on Jun 12, 2013

by Alyssia Granger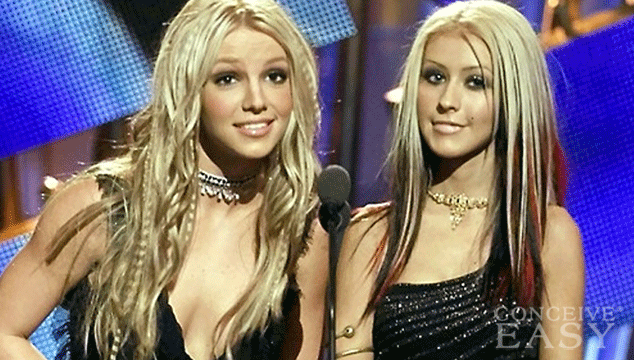 Brit recently revealed to Mario Lopez that she wouldn't mind having a little girl in the house as well. With a new man in her life, perhaps more babies are in her near future.

A Girl For Britney?
Well, it's no secret that Jayden James and Sean Preston are adored by their mama, Miss Britney Spears, but Brit recently revealed to Mario Lopez that she wouldn't mind having a little girl in the house as well! During a recent Extra! interview, Mario commented that he was jealous that Miss Britt has a houseful of boys (Mario Lopez and his wife Courtney have a two year old daughter and are expecting another baby this year). Britney told Mario that she "wants a girl." When Mario pressed for more, asking Brit, "Oh, you do want a girl! So later on, maybe a little girl?", Britney simply replied "YES!" Claim Your 20 Free Pregnancy Tests – Click Here

Too Much Testosterone?
We don't blame Brit one bit for wanting a baby girl some day! It can be really a lot to handle two little boys that age, especially being a single mama! Plus, it seems like Brit's boys might really be a handful! She also confessed to Mario Lopez during her interview that it seems like they just might have the performing bug just like their famous mama! She told Mario:
"They do like attention, so I think they would probably be good in the limelight," she said, laughing. "We're taking baby steps right now as far as agencies and stuff go, but they're little comedians, so we'll see."



Busy with Career
Brit is still way too busy right now to be thinking about adding any babies to her brood! She just wrapped up her X Factor judge gig, and now she is busy working on her new album that is being produced by will.i.am, and word is that it is going to be great! And there are also rumors that Britney is going to be headlining her own Las Vegas club show! This is a huge accomplishment for a star her age, and it would be great for her to be able to perform there. She's also been extremely busy working on her body too, as we can all see from her recent Shape Magazine photo shoot! She's looking good!

New Man in her Life
While Britney broke off her engagement to Jason Trawick earlier this year, she seems to have a new man in her life, so maybe we will see Miss Britney taking baby steps towards another baby sometime in the future! She's only 31 after all! There is plenty of time left!

ConceiveEasy® TTC Kit™ is the most complete fertility system available over the counter. Clinically proven to dramatically increase your chances of conception and help you get pregnant fast from the very first use. And now for a limited time, Try a FREE starter pack today & receive 20 FREE pregnancy tests and a FREE Digital BBT Thermometer!
Britney Spears Wants to Have a Daughter

,
Alyssia is mom to 2 giggley twin girls, Sophia and Emma, and son Hunter. She's a Southern girl, passionate about photography, travel and her husband Josh.