Bethenny Frankel After the Divorce

on May 18, 2013

by Alyssia Granger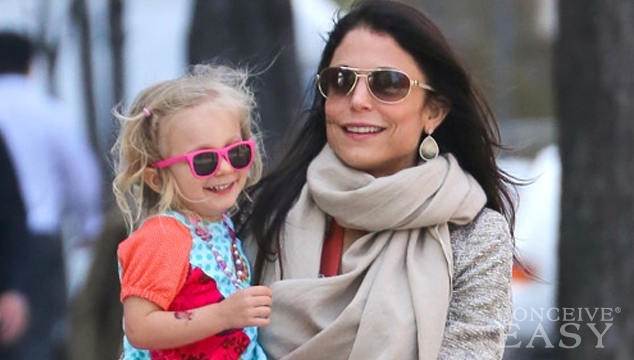 Bethenny Frankel filed for divorce at the beginning of the year, and things have not been easy in divorce court against ex-husband Jason Hoppy and their custody battles for daughter Bryn.

Excruciating Divorce
Bethenny Frankel is having a hard time getting through her divorce proceedings with estranged husband Jason Hoppy. Bethenny filed for divorce at the beginning of the year, and things have not been easy in divorce court. Bethenny herself described the divorce as "excruciating", and says: "I have to say, divorce is the most difficult thing you could ever go through in your entire life," she told Good Day New York recently of the split. "I never heard how excruciating it is." Claim Your 20 Free Pregnancy Tests – Click Here

Fighting All The Way
Bethenny had tried to keep things civil when she filed for divorce from Jason Hoppy back in January. The pair have two year old daughter Bryn together, and Bethenny wanted to keep things as peaceful as possible for her. However, Jason seemed to see things a bit differently. Just three weeks after she filed for divorce, Jason counter-filed and served Bethenny with some very aggressive papers, asking for sole custody of Bryn, the couple's luxury New York City apartment, child support, and he even demanded that Bethenny pay for his medical and dental bills along with Bryn's, as well as paying his lawyer fees. We're not sure at this point what kind of agreement the two will reach, but it doesn't look like either one wants to budge.

Meeting After Meeting
The meetings have kept on coming since the divorce was filed, and Bethenny and Jason have been continuing to try to hammer out details regarding finances, and Bryn's custody. Since both Bryn and Jason are asking for full custody, the courts have ordered a parenting evaluation be performed to determine which parent would be best for Bryn to live with. Bethenny is said to be furious over the order for an evaluation of her parenting methods, but she doesn't really have a say in the matter. Since neither Jason or Bethenny want to bend, and joint custody doesn't seem to be on the table, this is just the course of action that is going to have to be taken.

What's Next For Bethenny?
Bethenny and Bryn were spotted poolside in Miami, soaking up some sun and trying to relax after her most recent court date with Jason. She's launching several new "SkinnyGirl" drink flavors, and now she's focusing on her new talk show. The hour long talk show has been described as a "public girls night out," and Bethenny says that she will pull her topics from real life experiences and events.
"I just have found as you get older, women insulate a little more because they're just so busy and have so much going on. They don't really get the chance to really sit down and talk about their marriages, their money problems, their sex problems, infidelity issues. That's what my talk show is about." Bethenny explains.
We can't wait to check it out! What about you? Will you be watching?

ConceiveEasy® TTC Kit™ is the most complete fertility system available over the counter. Clinically proven to dramatically increase your chances of conception and help you get pregnant fast from the very first use. And now for a limited time, Try a FREE starter pack today & receive 20 FREE pregnancy tests and a FREE Digital BBT Thermometer!
Bethenny Frankel After the Divorce

,
Alyssia is mom to 2 giggley twin girls, Sophia and Emma, and son Hunter. She's a Southern girl, passionate about photography, travel and her husband Josh.