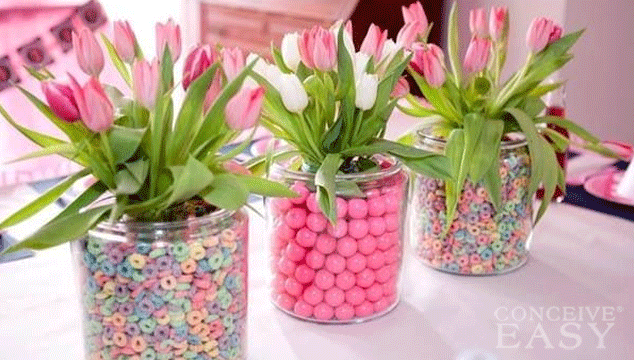 Moms to be all over the world prepare for the upcoming arrivals by celebrating with a baby shower! So, how do moms to be all around the world celebrate?
A baby is a wonderful blessing! The arrival of a new bundle of joy is always a great reason to celebrate, and moms to be all over the world prepare for the upcoming arrivals by celebrating with a baby shower! So, how do moms to be all around the world celebrate? Read on to find out! Claim Your 20 Free Pregnancy Tests – Click Here

USA
Here in the good old U S of A, we celebrate babies in tons of different ways. There are usually gifts to be unwrapped, and cakes and other goodies to be eaten. Usually, games are played with mom to be and her friends and family, all with a baby related theme. Traditionally, baby showers were for women only, but it is growing more and more common to see co-ed baby showers these days.

India
In India, baby showers take place when a woman is seven months pregnant. The most common gift at these Indian baby showers is money, since in this culture, most baby items are bought AFTER the baby is born. Sometimes these baby showers are known as "bangle parties." The guests will all put bangle bracelets on the mom to be's wrists as a show of their support and blessing. Traditionally, the bangles are worn until the time of delivery, and are taken off one by one during labor, to take the pregnant woman's mind off of the pain.

Afghanistan
In Afghanistan, baby showers are given AFTER the baby is born, usually on the sixth night after the baby's birth. Guests can know that they are bringing the right gifts for the baby, since they already know the sex, length, weight, everything. The baby has already arrived, and mom has (hopefully) gotten some much needed rest by the sixth night. In Afghanistan, the baby shower is seen more as a celebration of the baby's birth, rather than a celebration of the impending birth.

Dominican Republic
Dominican Republic baby showers are a lot like USA baby showers. There are gifts, and most of the baby showers are coed. Dominican baby showers, however, are known to be huge parties! Most of the games are played in pairs, and all the bows and ribbons from the gifts are made into a silly hat for the dad to be to wear all night!

South Africa
South African baby showers seem to have a lot in common with the ones we go through here in the USA, even down to the old "yarn around the belly" game! However, in South Africa, baby showers are known as "stork parties". They are usually thrown as a surprise and the pregnant woman will often wonder where all of her friends, family and coworkers are, until she is surprised with her very own shower!

ConceiveEasy® TTC Kit™ is the most complete fertility system available over the counter. Clinically proven to dramatically increase your chances of conception and help you get pregnant fast from the very first use. And now for a limited time, Try a FREE starter pack today & receive 20 FREE pregnancy tests and a FREE Digital BBT Thermometer!
Baby Showers Around the World

,
Dr. Prabha Sahgal MD, is board certified in obstetrics and gynecology and subspecialty board certified in reproductive endocrinology and infertility. Dr. Sahgal holds a B.S. degree from MIT in molecular biology and currently serves on the ConceiveEasy board of directors.