Commonly Prescribed Fertility Pills for Women

Last updated on Sep 11, 2012

by Alyssia Granger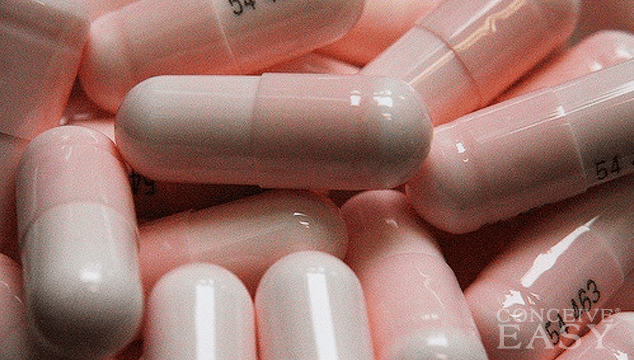 If you are looking for fertility drugs, find out the best fertility pills most commonly prescribed on the market, how they work and what they are used for.
Infertility is such a difficult thing for women to deal with. It's not something that is anyone's "fault," or anything that you can control, so it is very frustrating. It is easy to feel helpless when dealing with infertility and sometimes we just wish there was a magic pill to make it all better. While there is no magic fertility pill, there are a few fertility pills on the market today that can make things a little easier, hopefully, when you're figuring out how to get pregnant. Remember, when reading this article that none of these pills discussed today are a magic cure for infertility, and your results may vary when trying with any of them. Claim Your 20 Free Pregnancy Tests – Click Here

Clomiphene or Clomid
Clomiphene is most commonly known as Clomid or Serophene, those are its brand names. Clomid is the most commonly used fertility drug in the USA, and its success is probably the greatest. Clomid works by stimulating your body into producing more eggs, making it more likely for you to get pregnant. The side effects of Clomid are usually pretty minor and for the most part it is well tolerated in women. Clomid is probably most widely known for increasing the chances of having twins. Taking Clomid will give you somewhere around a 10% chance of having twins. Clomid is usually taken in pill form for one five day cycle per month. Your doctor will most likely not recommend taking Clomid for more than six cycles. After that you will probably be switched to another fertility treatment method if it doesn't work after that.

Letrozole or Femara
Letrozole is also known as Femara. Much like Clomid, Femara is taken five days per month, and helps in inducing ovulation. The difference is that Femara usually has fewer of the minor side effects associated with Clomid. The multiple birth rate with Femara is also a little lower than with Clomid, coming in at about 7%. If you don't respond to this type of drug, your doctor might want to move onto trying a different approach that doesn't need to be taken orally.

Metformin or Glucophage
Metformin is also known as Glucophage. You might have heard of this medication as being used for diabetes patients. Since it reduces insulin levels, it is usually used in patients with PCOS, to induce ovulation. It is sometimes used in combination with other medications. Some doctors believe that using Glucophage for infertility can also help reduce the risk of miscarriage, but research on this is ongoing. The main side effects of Glucophage are usually stomach related issues, like diarrhea and nausea.

Fertility Pills in Market
These are the three most common fertility pills on the market today. There are a few new fertility pills being researched right now that are getting ready to be released soon. So, if you are looking for fertility pills, keep an eye out for the new ones that are being researched right now. There is always new science on the horizon for infertility treatments, and we are looking forward to seeing what they will come up with next!

ConceiveEasy® TTC Kit™ is the most complete fertility system available over the counter. Clinically proven to dramatically increase your chances of conception and help you get pregnant fast from the very first use. And now for a limited time, Try a FREE starter pack today & receive 20 FREE pregnancy tests and a FREE Digital BBT Thermometer!
Commonly Prescribed Fertility Pills for Women

,
Alyssia is mom to 2 giggley twin girls, Sophia and Emma, and son Hunter. She's a Southern girl, passionate about photography, travel and her husband Josh.