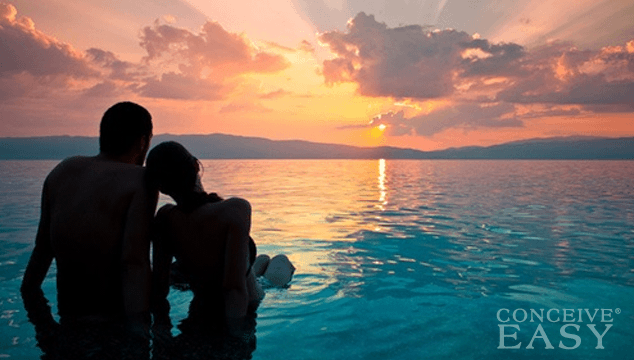 There are scores of tips on how best to get pregnant naturally. Try to adopt these top ways to what can help you get pregnant quickly.
Whether you are just starting to try to conceive or you've already been at it for a while, there are a few things you can do to improve your chances at becoming a parent. The question that is constantly on the minds of many women is 'what can help me get pregnant', and if you are one of them, here is a list of the top 8 most helpful things for you. Claim Your 20 Free Pregnancy Tests – Click Here

Give up smoking and drinking alcohol
Both smoking and drinking alcohol have been proved to negatively affect fertility. For women, smoking can cause problems with the fallopian tubes, increase the risk of an ectopic pregnancy and damage the eggs while they develop in the ovaries. Drinking alcohol can have a disruptive effect on the menstrual cycle, affect hormones such as estrogen and progesterone and even alter the inner lining of the uterus.

Check your weight
Being overweight or underweight can pose problems to your fertility, since in both cases the ability of the body to produce enough hormones that enable ovulation and sustain a pregnancy is affected in a negative way.

Keep fit
Moderate physical activity is recommended, because it helps reduce stress, increase heart function and release endorphins which will make you happy.

Eat right
Eat as many fruit and vegetables as you can, switch to organic foods and get as much fiber as possible from whole grains.

Drink water
Drinking water is not only good for pregnancy, but also for your general well-being. You need to drink around 8 glasses of water or tea every day to flush out the toxins in your body and stay healthy.

Know your cycle
Those who are aware of their monthly menstrual cycle may be able to predict the dates of their ovulation, which typically occurs between the 11th and the 21st day since the beginning of the last period. It is very important to know which these ovulation dates are, because they are the only days when the woman is fertile every month.

Keep sex enjoyable
Fertility can be affected by stress, and trying to conceive can be very stressful. Moreover, if you are trying too hard to get pregnant, your relationship may have to suffer. Try not to lose the romance and don't obsess about getting pregnant.

Be patient
Remember that everybody is different and the most important rule when trying to conceive is to be patient rather than thinking of 'what can help me get pregnant' all the time.
With all these things covered, a dose of self-confidence and trust that you will succeed, all you have to do is get ready to welcome the little miracle into your life!

ConceiveEasy® TTC Kit™ is the most complete fertility system available over the counter. Clinically proven to dramatically increase your chances of conception and help you get pregnant fast from the very first use. And now for a limited time, Try a FREE starter pack today & receive 20 FREE pregnancy tests and a FREE Digital BBT Thermometer!
What Can Help Me Get Pregnant

,
Related posts:
Dr. Renee Hanton is ConceiveEasy's Senior Physician with expertise in the diagnosis and treatment of infertility. Dr. Hanton specializes in the endocrine causes of infertility, such as polycystic ovary syndrome (PCOS)