Advice to Getting Pregnant FAST

on Sep 27, 2012

by Dr. Renee Hanton, MD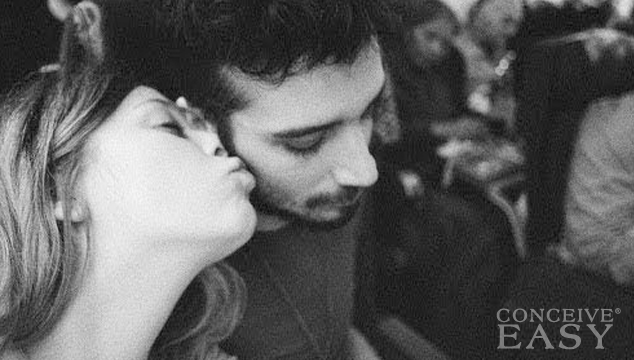 Want to get pregnant naturally? Read these top 5 tips to get pregnant, by making some important lifestyle changes, some more obvious than others.
Since only a few decades ago infertility was rare, we can only suspect that this issue is somehow related to environmental factors. So in order to improve your chances of conceiving, you need to pinpoint these factors and try to change them. Here are some tips to get pregnant naturally. Claim Your 20 Free Pregnancy Tests – Click Here

Remove heavy metal toxicity
There is much evidence showing a connection between infertility and high levels of heavy metal in the body. Aluminum, mercury, cadmium and lead are all related not only to conception issues, but also to miscarriage and pre-term birth. You may be asking yourselves what the environmental sources of heavy metal intoxication might be. Cigarette smoke (be it first-hand or passive inhalation), unfiltered water, food that comes from cans and even old paint, are all sources of heavy metals in our environment. Try to avoid coming in contact which such sources, thus improving your chances of becoming a parent.

Increase your vitamin and mineral intake
Vitamins and minerals are essential when trying to conceive. Women as well as men should assure their vitamin-levels are in the green zone. For men, the most important vitamins and minerals that can help prevent infertility are zinc, selenium, vitamin B-12 and vitamin E. Women should assure they don't suffer from vitamin-deficiency, not only in order to conceive, but in order to carry the pregnancy to term. Vitamins that are very important for a healthy reproductive system in women are vitamins A, B (the B-family), C and E as well as beta carotene, fatty acid and folic acid.

Eat healthy organic food
It is very important to switch to an organic diet, because regular foods you find in any super-market are usually treated with pesticides and other toxic substances that end up in our bodies, taking a heavy toll on the normal functioning of all organs. Try eating as many organic fruits and vegetables as possible, eat only lean meat, dairy products and whole grains. Saturated fats and refined sugars are definitely to be avoided.

Keep active
Try staying active and practicing sports as often as you can. This will have beneficial effects on your whole body, and will help your brain release endorphins to make you feel happy.

Relax
It is very important to take a few minutes every now and then and relax. Stress is one of the most important causes of infertility, so at the topmost position of our tips to get pregnant, is this: learn how to relax and increase your chances at parenthood.
Research has shown that one in seven couples suffers from infertility, and the number is expected to go up in the next few years. In order to prevent that, follow these tips and stay healthy for you and your baby!

ConceiveEasy® TTC Kit™ is the most complete fertility system available over the counter. Clinically proven to dramatically increase your chances of conception and help you get pregnant fast from the very first use. And now for a limited time, Try a FREE starter pack today & receive 20 FREE pregnancy tests and a FREE Digital BBT Thermometer!
Advice to Getting Pregnant FAST

,
Related posts:
Dr. Renee Hanton is ConceiveEasy's Senior Physician with expertise in the diagnosis and treatment of infertility. Dr. Hanton specializes in the endocrine causes of infertility, such as polycystic ovary syndrome (PCOS)