Different Remedies for Female Infertility

on Sep 06, 2012

by Dr. Renee Hanton, MD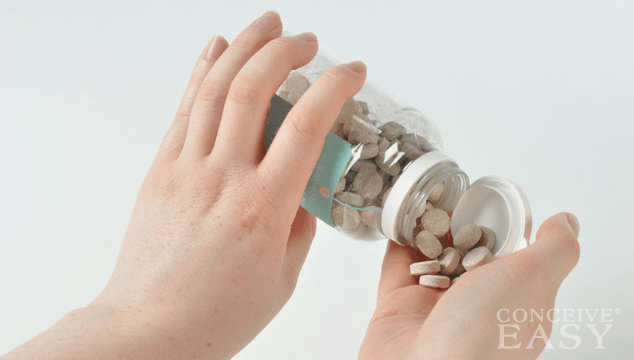 If you are looking for remedies for infertility, check out this list of possible solutions, from natural remedies to infertility medications & treatments.
There are many known remedies for infertility, and their complexity varies according to the severity of each case. While some are quite simple and fun to do, others involve extensive medical procedures. It is always recommended to try the easier ones out at first, and only if they don't deliver the expected results, appeal to the more complex ones. Claim Your 20 Free Pregnancy Tests – Click Here
There are three main categories or levels of remedies for infertility, in order of complexity, as follows:

Natural remedies
The remedies that fall into this category are called natural because they do not include any special pills or any medical procedures. They are also the basics for any healthy diet, and therefore the basics of any infertility treatment. Quit drinking alcohol, smoking and drinking coffee because these act like poison to the cells in your body. Try only eating organic food, lean meats and stay well hydrated. Exercise is very important for a healthy body, so you should keep active, and if your schedule permits it, try to spend as much time outdoors as possible. If you keep in shape and maintain a healthy diet, you can flush your system from harmful substances, making it work as it is supposed to. Last but not least, it is very important to get rid of emotional stress and keep smiling.

Homeopathic remedies
Homeopathic remedies for infertility include the intake of vitamins and minerals and special herbs that can help strengthen the body and increase its ability to heal itself. In modern age, people are more susceptible to illnesses, and although medicine has the answer to almost anything, we still don't like ingesting all those chemicals, for any condition. That is why, choosing this type of infertility treatment, will surely not harm you in any way. Homeopathy is a system of medicine which involves treating the individual with highly diluted substances, given mainly in tablet form, with the aim of triggering the body's natural system of healing.

Conventional medicine
Couples having more serious infertility issues, that can't be treated with any of the above steps, will have to appeal to a fertility specialist, to establish first of all if the problem is from the woman's side, the man's side or both. Treatment in this case means fertility drugs, surgical infertility treatment, intrauterine insemination or even in vitro fertilization. Because these treatments involve huge costs, not many couples can afford it. Nowadays, many countries have included these kinds of remedies for infertility on the list of medical procedures covered by the national health care system.

ConceiveEasy® TTC Kit™ is the most complete fertility system available over the counter. Clinically proven to dramatically increase your chances of conception and help you get pregnant fast from the very first use. And now for a limited time, Try a FREE starter pack today & receive 20 FREE pregnancy tests and a FREE Digital BBT Thermometer!
Different Remedies for Female Infertility

,
Related posts:
Dr. Renee Hanton is ConceiveEasy's Senior Physician with expertise in the diagnosis and treatment of infertility. Dr. Hanton specializes in the endocrine causes of infertility, such as polycystic ovary syndrome (PCOS)