Pregnancy and Antidepressants

on Apr 13, 2013

by Alyssia Granger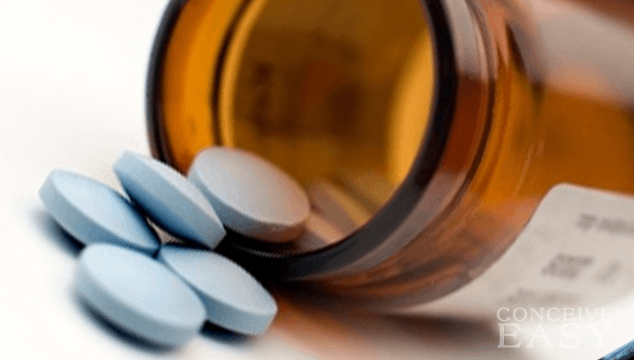 There are many women across the globe that take antidepressants to ward off depression. However, pregnancy and antidepressants don't go well together.
Depression has become a common problem today. There are many women across the globe that take antidepressants to ward off depression. However, pregnancy and antidepressants don't go well together. If you are concerned that antidepressants might affect your pregnancy, your concern is not empty. You are putting your baby at risk by taking antidepressants during your pregnancy. At the same time, you can't stop taking them suddenly because that will affect your baby too. Thus, this is a very tricky situation and a suitable solution is often not available. You should talk to your doctor as well as your mental health professional in order to come to a decision and to follow it strictly for the safety of your baby. Claim Your 20 Free Pregnancy Tests – Click Here

Effects of depression during pregnancy
Did you know that depression is so common among women today that one in every five women suffers from depression symptoms in the course of pregnancy? It is not easy to deal with depression and thus, many women turn to health care professionals to help them out. Some simply can't do without an antidepressant. If you are depressed during your pregnancy, you may suffer with problems such as poor prenatal care, poor weight gain, high blood pressure, unhealthy diet, alcoholism, drugs, and ultimately suicide in the most extreme cases. Indeed, depression can drive people into taking drastic measures just so that the feeling ends.

How it affects unborn baby
If you suffer with such problems during your pregnancy, your baby will be directly affected. The most common problems are premature births and unhealthy babies who are underweight at birth. Even after birth bonding and caring for your child is actually very less and that can affect your baby psychologically. It is important for you to bond with your child and care for him as he grows up. Absence of this can lead your baby into growing up into a quiet, nervous, and isolated boy.

Risks taking antidepressants during pregnancy
Along with the direct risks associated with taking antidepressants during pregnancy, there are a few other considerations to make. Even if the antidepressant is safe and does not cause any harm to the baby, after birth he will definitely feel the pinch of withdrawal symptoms. He will be irritated most of the time and he will have jitters. Thus, at least during the end of your pregnancy you should stop taking antidepressants. However, this can put you at a risk of more depression after delivery. If you are considering tapering off the medication towards the end, it is ideal that you talk to your doctor and do it only under very careful supervision.

Safer alternative medications
Even if you choose a safer alternative medication during your pregnancy, it will come with considerable risks. For one, the alternative may not be as effective. This can lead to depression relapse. Also, it may come with different side effects that will affect not just you but also your baby. Before taking any such measures, thus it is ideal to talk to your doctor. If you plan on stopping the medication altogether you should be aware of the fact that you will face withdrawal symptoms. You should be ready to face them. Vomiting, nausea, irritation, anxiety, insomnia, and chills are some of the symptoms.

Suicidal tendencies
Pregnancy is an overwhelming time period and can be very emotional. Many depressed women even have suicidal tendencies. If you face any of these, you should rush to the doctor and report it before it is too late. Family members and your friends should be on the constant lookout for any suicidal behavior so as to save you before you do anything so drastic.

ConceiveEasy® TTC Kit™ is the most complete fertility system available over the counter. Clinically proven to dramatically increase your chances of conception and help you get pregnant fast from the very first use. And now for a limited time, Try a FREE starter pack today & receive 20 FREE pregnancy tests and a FREE Digital BBT Thermometer!
Pregnancy and Antidepressants

,
Related posts:
Alyssia is mom to 2 giggley twin girls, Sophia and Emma, and son Hunter. She's a Southern girl, passionate about photography, travel and her husband Josh.