Medical Dilemma of 'Three-Parent Babies'

on Sep 03, 2014

by Monica Scott, BS, RN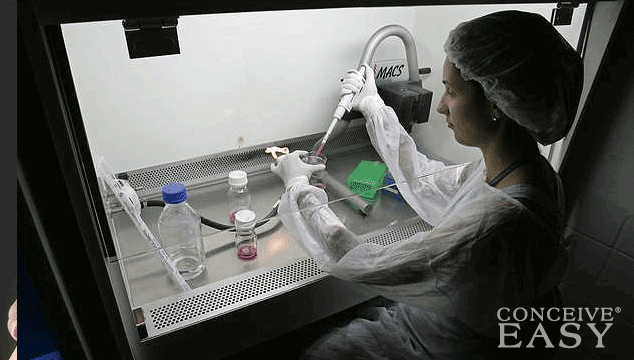 It's been fifteen years since a technique was first used to create 'three-parent babies' and now the results are finally being studied.
It's been fifteen years since a technique was first used to create 'three-parent babies' and now the results are finally being studied. Recently a private fertility clinic in the United States has launched a study on the now teenage 'babies' to learn what health concerns they are now facing. Claim Your 20 Free Pregnancy Tests – Click Here

What are 'Three-Parent Babies'
In case you are not familiar with this process, this process, which was ended in 2002, was developed with the intent of preventing certain types of diseases that had the potential of being passed from mother to fetus. Some of these diseases could have been muscular dystrophy, and heart and liver conditions.
In order to prevent these diseases, scientists would mix the eggs from two women before using these eggs in an IVF procedure. The baby then gained traits from all three parents and could avoid the dangerous conditions that would be passed on from the mother. To date, there have only been 30 babies born under this technique, also known as "cytoplasmic transfer", in the world.

New Laws
Currently there is a plan for the British Government to introduce legislation that would allow donor eggs to be used with the intent of avoiding mothers passing mitochondrial defects to their children. Although the government does not wish for children to be born from a cytoplasmic transfer, this method is very similar and will result in the children gaining genetic material from three parents.
The British government plans to monitor this study very closely so they can determine the effects that are created. Because the government is ready to make the determination whether mitochondrial donation should be legal, the findings of this study may prove crucial to the outcome of the proposed law.

Studies
When the United States first announced the success of this procedure in 2001, there was great debate over the morals and long-term effects of such a procedure. However, until now there have been no reports of a follow up and the 17 children who were produced from the clinic in the United States that performed these initial procedures have not been followed.
Now that a study has been completed by the Institute for Reproductive Medicine and Science at St Barnabas (IRMS), the world is anxiously waiting for the results of that study. Many people, especially the United States and the British governments, would like to study the findings in order to determine how to move forward with this process. However, the IRMS does not appear to be ready to release the results of the study at this time.

Interest in Findings
It is uncertain as to what degree the study took and to whether they were able to study some or all of the children in questions. One question that is now on many people's minds is why there was never a follow up to the initial procedure. Scientists who were involved are now saying that the team dispersed throughout the world and it was difficult to keep track of patients and team members.
According to IRMS, the study is still ongoing and will be published in a medical journal when they have conducted the proper amount of research. There are many differing opinions on this method and many feel that it poses a moral situation to the health of the children and to mankind in general. Many fear that by changing the makeup of the eggs that we are altering the way a human is made entirely.
It will be extremely interesting to read more about the results of this study when it is published and there are many entities that will be concerned to learn the true issues behind 'three parent babies'.

Conclusion
Currently, there is no specific time frame in which the journal is expected to be published. However, with an ongoing investigation, it has brought to light the existence of 'three parent babies' and has reminded everyone of the challenges that these children and their parents are facing.
It is difficult to say what the effects of this procedure are, but the world is watching anxiously to learn more about the findings of the study. Initially, the babies were said to be healthy and happy, but since there has been no follow up, we currently do not know about the long lasting health effects of such a procedure.

ConceiveEasy® TTC Kit™ is the most complete fertility system available over the counter. Clinically proven to dramatically increase your chances of conception and help you get pregnant fast from the very first use. And now for a limited time, Try a FREE starter pack today & receive 20 FREE pregnancy tests and a FREE Digital BBT Thermometer!
Medical Dilemma of 'Three-Parent Babies'

,
Related posts:
Ms. Scott joined ConceiveEasy after working in prenatal obstetrical care for two years in a private practice before being promoted to Director of Nursing. She has a strong interest in women's health with an emphasis on promoting fertility awareness.