Lil Wayne Hospitalized For Seizures

on Apr 06, 2013

by Brittany Null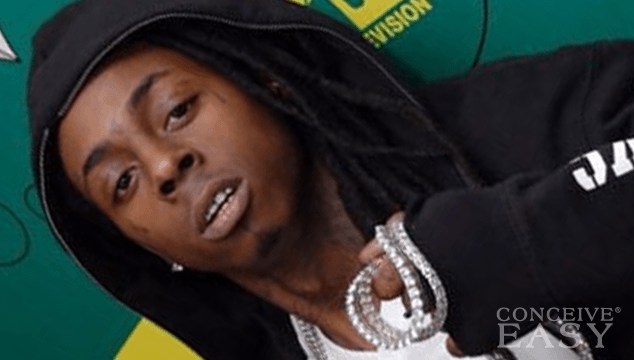 The rapper Lil Wayne was actually admitted to the hospital twice in one week after suffering from unexplained seizures.

A Rough Week
Young Money rapper Lil Wayne was recently released from a week long stay in ICU at Cedars-Sinai hospital in LA. The rapper was actually admitted to the hospital twice in one week after suffering from unexplained seizures. He was hospitalized for seizures and other symptoms, but sent home the next day. Only two days later, the seizures started again, and Weezy was rushed back to Cedars-Sinai where he spent almost a week in ICU. Claim Your 20 Free Pregnancy Tests – Click Here

Close To Death?
TMZ reported that the rapper was "near death", and that he was even being read his last rites. Those close to Wayne disputed those rumors, and TMZ later removed that portion of text from its website. However, it was no secret that Lil Wayne was placed into a medically induced coma and remained in the ICU for five long days. It was also reported that his stomach had to be pumped a total of three times after doctors found huge amounts of codeine in his system. Cedars-Sinai was a hub of media reporters, mixed in with a large number of famous visitors who came to pay their respects to the rap star and wish him well. A few people who came to his bedside? Nicki Minaj, Drake and Chris Paul, just to name a few.

"Sizzurp" Side Effects?
What has been causing Lil Wayne's severe unexplained seizures? Many think it is his long standing addiction to something known as "sizzurp". Very popular in the deep south, "Sizzurp" is codeine laced, prescription strength cough medicine that is mixed with soda or hard candies to form a potent drink. Wayne has long struggled with an addiction to the "sizzurp," and has rapped about it many times. One of the main serious side effects of codeine overdose? Seizures. Coincidence? We're not so sure. If Wayne hadn't so very often and very vocally expressed his love for the drug, we wouldn't be so quick to guess that the codeine is the thing that did him in.

Laying Low
While no one in Lil Wayne's Young Money camp will confirm if the codeine played a role in his serious seizure bout, we can only speculate as to what could have caused it. Wayne was released from Cedars-Sinai on Friday, and is taking it easy at home. He has not been spotted since being released from the hospital, and is supposed to be resting and recovering and nothing else. He did however, send a sweet tweet to all his fans and well wishers:

"I'm good everyone. Thx for the prayers and love.''
We sincerely hope that Lil Wayne gets the help he needs and that his health condition continues to improve.

ConceiveEasy® TTC Kit™ is the most complete fertility system available over the counter. Clinically proven to dramatically increase your chances of conception and help you get pregnant fast from the very first use. And now for a limited time, Try a FREE starter pack today & receive 20 FREE pregnancy tests and a FREE Digital BBT Thermometer!
Lil Wayne Hospitalized For Seizures

,
Related posts:
Brittany lives in Kansas City, where she and her husband Austin are the proud parents of a newborn baby girl. You can subscribe to their lively and entertaining YouTube Channel to follow along on their journey.