Kardashian To Document Fertility Treatments on Camera

on Apr 26, 2013

by Alyssia Granger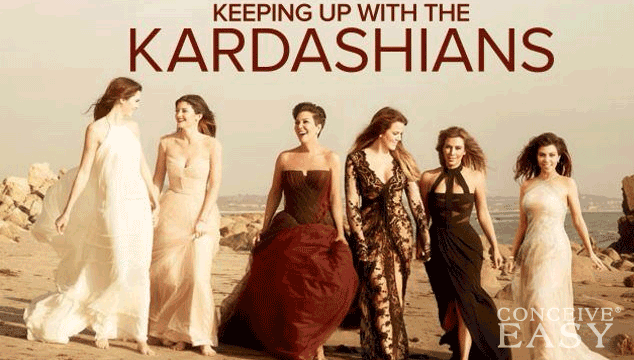 Khloe Kardsahian has agreed to document her long awaited fertility treatments on the new season of "Keeping Up With The Kardashians."

Kardashian Revealing All?
It's no surprise to anyone that a Kardashian is going to reveal all in a new reality show. That's not news anymore, right? However, this time, we are actually interested to see what unfolds! That's because Khloe Kardsahian has agreed to document her long awaited fertility treatments on the new season of "Keeping Up With The Kardashians." We know that Khloe has been wanting a baby for a very long time now, and we hope that these fertility treatments will do the trick for her! Claim Your 20 Free Pregnancy Tests – Click Here

Babies For Everyone- But Khloe
Khloe and Lamar have been married for almost four years, and Khloe has been trying to get pregnant for at least half of that time with no success. During that time, Khloe has watched her sister Kourtney get pregnant twice, and Khloe loves nephew Mason and baby niece Penelope to pieces. She also saw sister Kim get pregnant last year, and while she has been very supportive of Kim during her pregnancy, we know that there has to be at least a little bit of a twinge of sadness for her as well. She is a great sister, though, and would never let Kim know if she was feeling a bit jealous of her baby news!

A Painful Journey
We are excited to see Khloe Kardashian as a spokeswoman for women who are going through infertility issues. She is very open, and genuine, and her desire to have a baby is real, and heartfelt. We know that viewers will connect with that, and really respond well to Khloe. It is very brave of any woman, especially a celebrity, to document such a personal and painful struggle, so kudos to Khloe for being so brave!

Why Document Her Journey?
Why did Khloe decide to document her fertility treatments? A source close to Khloe and Lamar said:
"Khloe has always said that she would have a baby when God meant for it to happen, and she knows there are other women like her that are struggling to get pregnant — and that is the reason why she decided to have television cameras in tow when she goes to the fertility clinic for treatment."

Already A Good Step Mom
We know that Khloe will be a great mom when the time comes. She is already a great step mom and role model for hubby Lamar Odom's fourteen year old daughter Destiny, helping Destiny through all the ups and downs of being a teenager with a famous dad. And it is plain to see how much she loves Kourtney's babies, Mason and Penelope, and we can only imagine that she is going to be a wonderful aunt to Kim and Kanye's baby as well. With her hubby Lamar by her side, and a great family support system as well, we know Khloe will be able to handle whatever life throws her way! We do wish her the best, however, and hope that she gets to fulfill her dreams of becoming a mom very soon!

ConceiveEasy® TTC Kit™ is the most complete fertility system available over the counter. Clinically proven to dramatically increase your chances of conception and help you get pregnant fast from the very first use. And now for a limited time, Try a FREE starter pack today & receive 20 FREE pregnancy tests and a FREE Digital BBT Thermometer!
Kardashian To Document Fertility Treatments on Camera

,
Related posts:
Alyssia is mom to 2 giggley twin girls, Sophia and Emma, and son Hunter. She's a Southern girl, passionate about photography, travel and her husband Josh.