How to Deal with Pregnancy Constipation

on Jan 09, 2014

by Maureen Stephens, BS, RN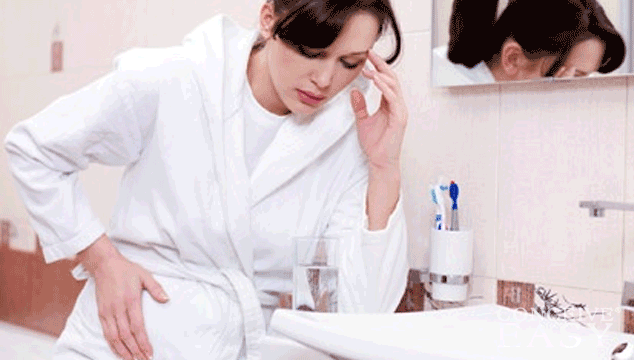 Pregnancy comes with lots of unexpected twists and turns, and one of them is no fun at all. We're talking about constipation, and it's way more common than you might think.

Normal part of pregnancy
Pregnancy comes with lots of unexpected twists and turns, and one of them is no fun at all. We're talking about constipation, and it's way more common than you might think. Doctors estimate that at least half of women experience some degree of constipation during their pregnancies. So, why does constipation occur with pregnancy? Most experts agree that it's because of the body's higher levels of progesterone during pregnancy, which make food digest much slower. So, what can you do to combat this inconvenient truth? Read on to find out more! Claim Your 20 Free Pregnancy Tests – Click Here

Increase your fiber
One of the best and easiest ways to ease your pregnancy constipation woes is to simply increase your fiber intake. You can find fiber in many foods, including brown rice, fresh fruits and veggies, whole grain bread and cereals, beans and more. You can also talk to your doctor about other fiber supplements that might help.

Don't be a couch potato
Making sure that you are active is a great way to combat constipation during pregnancy. Regular exercise is very very important during pregnancy, and easing constipation is an added bonus. You don't have to do high impact exercises to see relief from constipation. You can do low impact things like yoga, swimming and walking, and still see results.

Check your iron
Some prenatal vitamins contain a high level of iron, which can also contribute to constipation. If you think that your prenatal vitamin might be the culprit, ask your doctor about switching to another medication that contains less iron, but still makes sure that you get the nutrients that you need to stay healthy during your pregnancy.

Up your h2o
We all know how important drinking enough water is, but chances are, you might not realize that not getting enough to drink can also contribute to constipation. You should make six to eight glasses per day your ultimate goal. You might also want to add a glass of fruit juice such as prune juice to your daily routine, or drink a warm beverage like coffee or tea right after waking up in the morning. Many women say that this helps.

Don't wait
It might sound obvious, but don't hold it in. When you think you might have to go to the bathroom, go right away. Waiting too long can make it harder on you to go to the bathroom later, so don't wait!

Talk to your doctor
If you have already tried all of the above natural remedies, and you still are having trouble with constipation, you might want to talk with your doctor. He or she can recommend an over the counter stool softener or laxative that you can use. Don't ever try to self medicate though, because not all of these medications are safe for use during pregnancy. Always consult your doctor before taking any medications during pregnancy.

ConceiveEasy® TTC Kit™ is the most complete fertility system available over the counter. Clinically proven to dramatically increase your chances of conception and help you get pregnant fast from the very first use. And now for a limited time, Try a FREE starter pack today & receive 20 FREE pregnancy tests and a FREE Digital BBT Thermometer!
How to Deal with Pregnancy Constipation

,
Related posts:
Ms. Stephens has spent over twenty years in the healthcare world, specializing in obstretical and medical/surgical nursing. She joined ConceiveEasy as she has a strong interest in educating and empowering women and promoting fertility awareness.