Fertility Medications for Sale

on Aug 22, 2012

by Maureen Stephens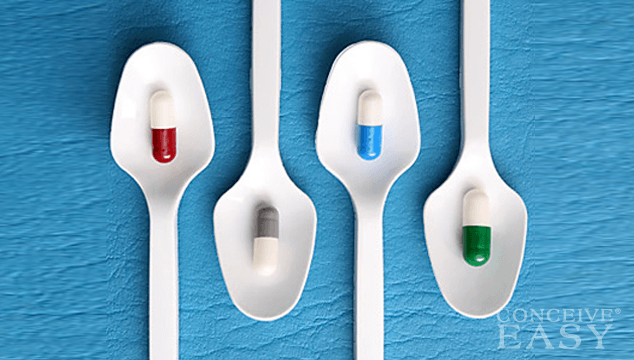 Are you looking for fertility medications for sale? Look to see the most common fertility drugs available to you.
Infertility is becoming an increasingly common problem in today's society, but it is no longer an insurmountable diagnosis, due to the fact that there are numerous treatments available, some easier to follow and affordable, others costlier and requiring some time in order to become effective. Obviously, most people choose the easy way and try natural and medical treatments first. Some of the fertility medications for sale are available only with a prescription, but there are numerous drugs sold over the counter as well. However, since most couples would do anything to see their dream for parenthood come true, getting a prescription should not be a problem. Claim Your 20 Free Pregnancy Tests – Click Here
Another differentiation made when it comes to fertility medications is the form in which they are available on the market and the way they act.

Clomid
From this point of view, the most popular is Serophene, or Clomid, an anti-estrogen drug usually prescribed to women with irregular ovulation. Its action is basically reduced to causing the release of hormones that stimulate the ovaries' egg production. The treatment usually involves five days of taking 50 milligrams a day. If no results show up, the dose can be even tripled, but the overall treatment should not last more than 6 months.

Injectable hormones
Apart from Clomid, there are also injectable hormones treatments available, divided in 6 categories, depending on the hormone they address. The six categories are:

HCG – Pregnyl, Ovidrel, Novarel and Profasi

FSH – Follistim, Bravelle, Fertinex and Gonal-F

HMG – Repronex, Pergonal and Metrodin

GNRH – Lutrepulse and Factrel

GNRH agonist – Lupron, Synarel, Zoladex

GNRH antagonist – Antagon and Cetrotide
Obviously, any of these hormonal drugs are more or less efficient in the stimulation and control of ovulation, but, given the strong impact hormonal treatments can have on the human body, it is very important for the person following them to benefit from medical supervision and take them at the doctor's recommendation exclusively. Studies do show that the success rate of these various hormonal drugs for women who ovulate is 50%.
Other drugs known to turn positive results in infertility cases are: Aspirin, Heparin, Antagon, Parlodel and Dostinex. While the first two are known to reduce the risks for miscarriages, the other three are usually prescribed in an attempt to regulate ovulation: the former inhibits premature ovulation while the latter lowers the prolactin levels and stimulates ovulation.

ConceiveEasy® TTC Kit™ is the most complete fertility system available over the counter. Clinically proven to dramatically increase your chances of conception and help you get pregnant fast from the very first use. And now for a limited time, Try a FREE starter pack today & receive 20 FREE pregnancy tests and a FREE Digital BBT Thermometer!
Fertility Medications for Sale

,
Related posts:
Ms. Stephens has spent over twenty years in the healthcare world, specializing in obstretical and medical/surgical nursing. She joined ConceiveEasy as she has a strong interest in educating and empowering women and promoting fertility awareness.