Actress Nia Vardalo Talks Adoption

on Apr 21, 2013

by Alyssia Granger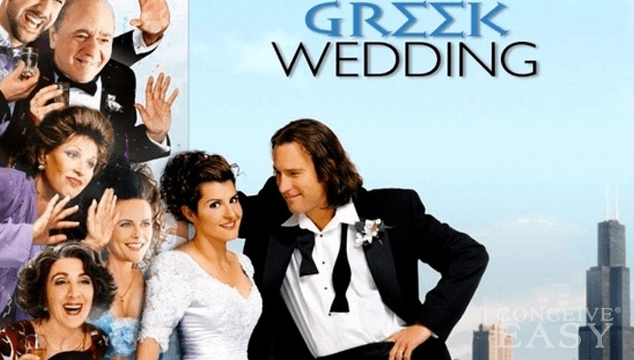 Nia Vardola is the author of the new book "Instant Mom," which chronicles her journey, along with hubby Ian Gomez, in infertility, adoption, and raising a baby.

Opening Up
Three years after Nia Vardola of "My Big Fat Greek Wedding" adopted her daughter, and the actress is finally stepping up and speaking out. Nia is becoming a spokeswoman for infertility, adoption, and motherhood in general, and she couldn't be prouder! She is the author of the new book "Instant Mom," which chronicles her journey, along with hubby Ian Gomez, in infertility, adoption, and raising a baby. Claim Your 20 Free Pregnancy Tests – Click Here

Long Road
It was a long, treacherous road for Nia and her husband. Nia revealed to The Today Show's Savannah Guthrie that she had undergone thirteen failed IVF treatments before the adoption decision. After that, she went through multiple failed adoption attempts as well. Finally, the California Foster Care System, surprised her and her husband with a three year old girl, and told the couple they only had fourteen hours to prepare to meet their new potential daughter.

All Worth It
Nia says that all the years, all the money, and all the heartbreak were completely and totally worth it, once she got a look at the little girl who was destined to be her daughter.
"She turned and looked at me, and my first thought was, 'Oh, I found you.' That's it."

Not All Rainbows
But it wasn't all rainbows and unicorns. Nia reveals in her book all the struggles that came along with what was supposed to be the happiest decision of her life. Nia says that in those first few days, weeks, months even, her new little girl was angry, depressed, and withdrawn at first.

"It was eyes downcast, she was withdrawn. She got very angry the next day. She bit my finger to the point I was like, 'Medic!' It was really, really hard. She wouldn't let us hold her or kiss her," she said. But things got better. "I'm here today because within six months, by the time we finalized her adoption, she was completely transitioned and loving and attentive and attached."

Words Of Wisdom
So, does Nia Vardola have any words of wisdom for other parents looking to adopt? Nope! She reveals that her and her hubby just sort of "winged it" and learned as they went, much like all parents do! She offers up support for all moms, letting us know that none of us are alone, and that we all go through the same struggles and trials. Whatever it takes, for you to find your child, do it! That is Nia's advice, and it sounds like great wisdom to us!

ConceiveEasy® TTC Kit™ is the most complete fertility system available over the counter. Clinically proven to dramatically increase your chances of conception and help you get pregnant fast from the very first use. And now for a limited time, Try a FREE starter pack today & receive 20 FREE pregnancy tests and a FREE Digital BBT Thermometer!
Actress Nia Vardalo Talks Adoption

,
Related posts:
Alyssia is mom to 2 giggley twin girls, Sophia and Emma, and son Hunter. She's a Southern girl, passionate about photography, travel and her husband Josh.